Sage Intacct is a cloud-based financial management and accounting software that helps businesses automate and streamline their financial processes. Our Intacct client onboarding process is seamless and requires little to no processing time on our client's end. We have a team of certified Intacct users, including our Accounting Principal, Stacey Korman, who serve a range of industries. Our restaurant professionals, Valentina Then and Cicely Wen, are both Intacct certified and experts with the software who can effectively assist clients. At KROST, we encourage our staff to continue their education on different software.
There are several levels of Intacct certification available:
Intacct Certified User — This certification is designed for individuals who use Intacct on a daily basis, such as finance professionals, accountants, and business owners.
Intacct Certified Administrator — This certification is for individuals who are responsible for configuring, implementing, and managing an Intacct system.
Intacct Certified Consultant — This certification is for individuals who work as consultants and help businesses implement and customize Intacct.
Obtaining an Intacct certification can help individuals demonstrate their expertise in using the software and improve their job prospects in the financial management and accounting field. It can also help businesses ensure that their employees are knowledgeable and proficient in using Intacct to support their financial processes.
If you have any questions regarding Intacct, our specialists are here to help. Contact us today.
---
About the Experts
Stacey Korman, CPA, MST, Principal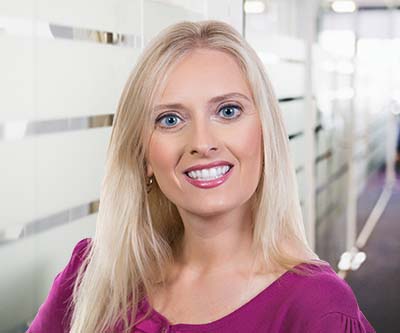 Accounting, Client Account Services (CAS), Restaurant
Stacey Korman is the Accounting Principal at KROST. She is a key member of our advisory team and is a trusted consultant. Stacey has extensive experience in assurance, advisory, and accounting services, with an emphasis on middle-market companies and high-net-worth individuals. She has spent her career managing audits, reviews, and compilation engagements. » Full Bio
Valentina Then, Manager
Restaurant, Hospitality
Valentina Then is a Manager at KROST in our Restaurant Business Management department. She has been with the firm since 2018 and has 10 years of experience with a variety of restaurant concepts. She focuses on accounting software implementation and financial reporting. » Full Bio
Anna Chen, Director

Marketing, KROST Fund Admin Solutions, ESG Reporting & Consulting
Anna Chen is the Marketing Director for KROST. Anna has a demonstrated history of developing and executing data-driven strategies to support each line of service and drive the corporate brand. She manages the team to align internal and external forces to effectively and efficiently understand the needs and interests of our consumers. » Full Bio