As the season starts to turn and we begin to plan for the upcoming holidays, now is the best time to prepare for the end of the year and the start of 2024. Individuals and businesses that are growing or in the start-up phase should review and evaluate the specific needs and goals for the approaching new year. KROST offers Client Accounting Services (CAS) that can be tailored to fit these needs and goals. Whether it be choosing solely CAS or a combination of both CAS and an in-house accountant, there are many advantages to utilizing this service.
Efficiency
Client Accounting Services (CAS) can help streamline processes that are not only limited to bookkeeping, accounting, and operations. Advanced accounting software and automation tools can help reduce our client's time spent and risk of errors. There are cost savings associated with CAS not only through overhead costs, but also the software, tools, and security that become accessible to the individual or business. Our team at KROST can assist in finding a suitable platform to help simplify daily tasks. The hybrid of CAS and an in-house accountant can reduce disruption in businesses by providing backup support during transitions as retention continues to be an issue in all industries.
Customization – Reporting & Analysis
With the help of KROST, services can be tailored from consulting for specific transactions to day-to-day involvement with the business. Customized reporting can be provided on either a monthly, quarterly, semi-annual, or annual basis to aid in decision-making. Being able to access real-time information can provide valuable insights into the business. Projections for tax planning, cash flows, and budgets are all types of reports that can play a significant role in the development of the business.
Enhanced Security
As technology continues to evolve, it is crucial for the right security measures to be established in order to prevent fraud or financial losses. CAS can provide backup support, access to advanced technology, and added security that occasionally may not be available for the individual or business. KROST continues to adapt and improve technology measures to maintain compliance, data security, and privacy.
There are many more advantages of CAS that can be further discussed with a team member at KROST. We can customize your services and provide experienced accountants to assist in various industries.
Contact us today to learn more about our Client Accounting Services and how it can help individuals and businesses simplify their financial decisions.
Co-Authors: Andrea Bonilla, CPA & Peter J. Minaian, CPA
---
About the Author
Andrea Bonilla, CPA, Manager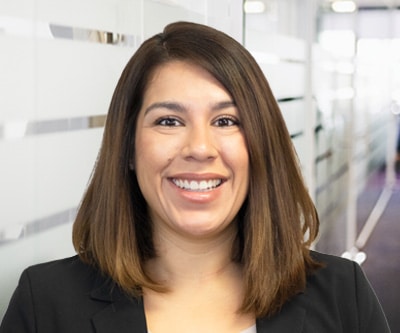 Accounting, Client Account Services (CAS), Sports & Entertainment
Andrea Bonilla is an Accounting Manager at KROST. She has been in the public accounting profession for over four years, servicing clients in manufacturing, entertainment, restaurant, retail, and professional services. » Full Bio