Did you know that we provide Client Accounting Services (CAS)? CAS can be a cost-effective way to have high-level financial reporting without having to hire a team of Certified Public Accountants and accounting professionals. At its core, CAS is a shift from traditional compliance-based accounting to a 360-advisory mindset. CAS is a fully customizable service, focused on your unique interests, challenges, and goals. Beyond accounting, our CAS team provides access to complementary solutions, such as strategic tax planning, outsourced CFO, wealth management and 401k planning, succession planning, capital markets, and assistance with mergers and acquisitions.
Client Accounting Services
• Accounting software training
• Bookkeeping
• Controller Services
• Cashflow Projections
• Data Access Anywhere & Anytime
• Data Analytics
• Electronic Bill Processing & Payments
• Financial Reporting
• Outsourced CFO
• QuickBooks Platform Integration
• Wealth Management
• » Learn more
Benefits of Hiring a CAS Advisor
80% of CAS clients say they have more time to focus on their business
68% report that accounting is easier and more efficient with CAS
30% say that with the help of their CAS team, they have increased profits and feel more prepared to make business decisions.
With more time to focus on the business at hand, the use of CAS will lead to higher productivity in accounting, increased profits, and greater opportunities for growth. In addition to the added value a team of accounting experts can bring, CAS reduces turnover costs. A dedicated team, the benefits of cloud-based technology, and improved standardization of processes across the board are some of the many benefits CAS offer. CAS uses KROST proprietary solutions to custom tailor reports with meaningful data and real-time insights.
Many companies feel that by hiring a full-time employee, they gain the high level of expertise they seek. However, this can be extremely costly and out of budget to what a company can afford. Ultimately, companies often settle for someone with a lower skill set to keep costs low or avoid hiring anyone altogether. By hiring a CAS Advisory Firm, you gain access to all layers of an accounting staff, in a scalable way, so that you have the exact mix of expertise and knowledge needed each step of the way. At KROST, we provide analysis and details regarding the management of cash and reporting to help you manage your business at a glance.
Why Choose KROST?
At KROST, our Client Accounting Services (CAS) are not a one-size-fits-all. Instead, we tailor our approach to fit your needs, which will evolve over time as your business grows. Our professional team will discuss all the different types of services we offer and customize a strategy that suits your needs.
Although you will have one main point of contact, you will have access to the entire KROST team, who are experienced in accounting, assurance and advisory, tax, mergers and acquisitions, and wealth management. Contact us today.
» Download What is Client Accounting Services?
---
Meet the CAS Team
Stacey Korman, CPA, MST, Principal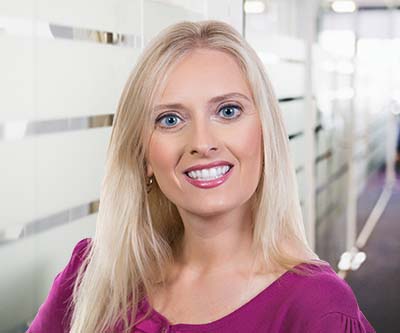 Accounting, Sports & Entertainment
Stacey Korman is the Accounting Principal at KROST. She is a key member of our advisory team and is a trusted consultant. Stacey has extensive experience in assurance, advisory, and accounting services, with an emphasis on middle-market companies and high net worth individuals. She has spent her career managing audits, reviews, and compilation engagements. » Full Bio
Sossi Bekarian Matti, CPA, Senior Manager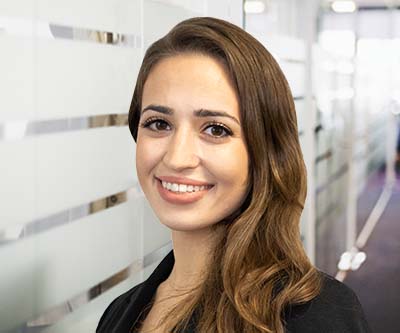 Accounting Technology
Sossi Bekarian Matti, CPA, is an Accounting Manager at KROST. She has been with the firm since 2016 and has experience working on engagements for clients in the Manufacturing, Entertainment, service, Restaurant, and medical industries. As a team member of the accounting department, she specializes in the preparation of financial statements, preparations, compilations, offering consulting services, and training and mentoring staff. » Full Bio