KROST is attending the second annual CalCPA Los Angeles & Inland Empire Mt. SAC Accounting Conference. The event is in partnership with Mt. San Antonio College, where the conference will be held on Saturday, November 18th, from 7:00am to 2:00pm.
This is a perfect opportunity for college and university students to hear firsthand experiences from CPAs, learn about recruiting processes and candidate selection strategies, get up to speed on the latest changes to the 2024 CPA exam, network with professionals and peers, and much more. In addition, one lucky attendee will receive a full Premium CPA Exam Review scholarship worth $2500, courtesy of Gleim.
Our Tax Director, Aric Wong, CPA, MBT, and Tax Manager, Kimberly Hoang, CPA, will be speakers on the professional panel. With their reputable experience in the field, they will share their journeys, challenges, insights, and advice with attendees.
The California Society of Certified Public Accountants (CalCPA) is the largest statewide professional association of certified public accountants in the United States. CalCPA offers a wide variety of benefits and services for CPAs and financial professionals. CalCPA, with 14 chapters located throughout the state, is committed to the education and betterment of our members and the profession.
At Mt. San Antonio College (Mt. SAC), students can get the full college experience without the full college debt. Mt. SAC gives their richly diverse students the support and excellent education they need to succeed in new careers, gain admission into top-tier universities, or advance in their current line of work. The school offers nearly 400 degree and certificate programs, dozens of support programs, and more than 50 student clubs and athletic programs.
---
About the Panelists
Aric Wong, CPA, MBT, Director


Tax, Estate & Gift, Trust and Probate, Hospitality
Aric is a Director in the tax department at KROST. He has been in the public accounting profession for over ten years. His areas of expertise include tax planning and compliance for high-net-worth individuals, partnerships, and corporations. He is knowledgeable in all areas of taxation, including personal, corporate, partnership, nonprofit, trust, estate, and gift. » Full Bio
Kimberly Hoang, CPA, Manager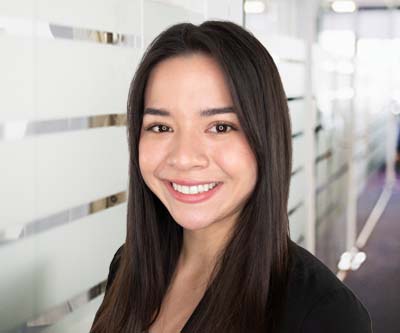 Tax, Estate & Trust, Gift and Probate
Kimberly Hoang is a Manager in the tax department at KROST. She has been in the public accounting profession for over four years. Her areas of focus include tax planning and compliance for small to medium-sized businesses – sole proprietorships, partnerships, corporations, and high-net-worth individuals. » Full Bio