Our Assurance & Advisory Principal, Keith Hamasaki, CPA, and Marketing Director Anna Chen are attending the Clio Cloud Conference. The conference takes place from October 10th-11th and will be held at the Gaylord Opryland Resort and Convention Center in Nashville, Tennessee. Our team will be networking and attending sessions on topics such as billing processes, legal software, legal trends, optimizing workflows, automation, accounting, management, marketing, and communication.
At KROST, we deliver Assurance and Advisory services that were only available to the S&P 500 and made them accessible and impactful to emerging and middle-market companies. Our team enjoys working with complex concepts and translating them to help clients make better business decisions. Our focus has always been to provide our clients with a value-added experience through our collaborative partnership and proactive communication. You can rely on us to help you through complex accounting transactions and deliver an accurate audit and assurance engagement. We offer independent levels of assurance to provide to lenders or investors on a GAAP basis. Going through an audit can seem daunting, full of complexity, and time-consuming. Through our innovative techniques and statistical financial models, we maintain the quality of our service and break down the complexity of the audit process, simplifying the steps strategically and tactically. As part of our ongoing efforts to better serve our clients, we can scale our audit and assurance solutions to meet your needs.
KROST Business Intelligence is a cloud-based data solutions platform that can translate unstructured, impossible-to-read data into structured, real-time insights. This information can be leveraged to improve realization, staff utilization, project turnaround, and more. Each dashboard is curated with your unique goals and can be customized to fit your needs.
Recognized as the most impactful and inspirational conference in the legal industry, the annual Clio Cloud Conference provides powerful keynote presentations, learning sessions, workshops, networking opportunities, one-on-one time with Clio's product and support teams, epic entertainment, prestigious award presentations, and more. Thousands of legal professionals worldwide attend and discuss how to transform the legal experience for all through technology and communication.
Update: Anna and Keith attended the Clio Cloud Conference and had a great time. The two-day event was filled with informative sessions and like-minded individuals who have experience in a variety of industries. This was a great opportunity to network and gather insight on the latest trends in the everchanging environment to stay on top.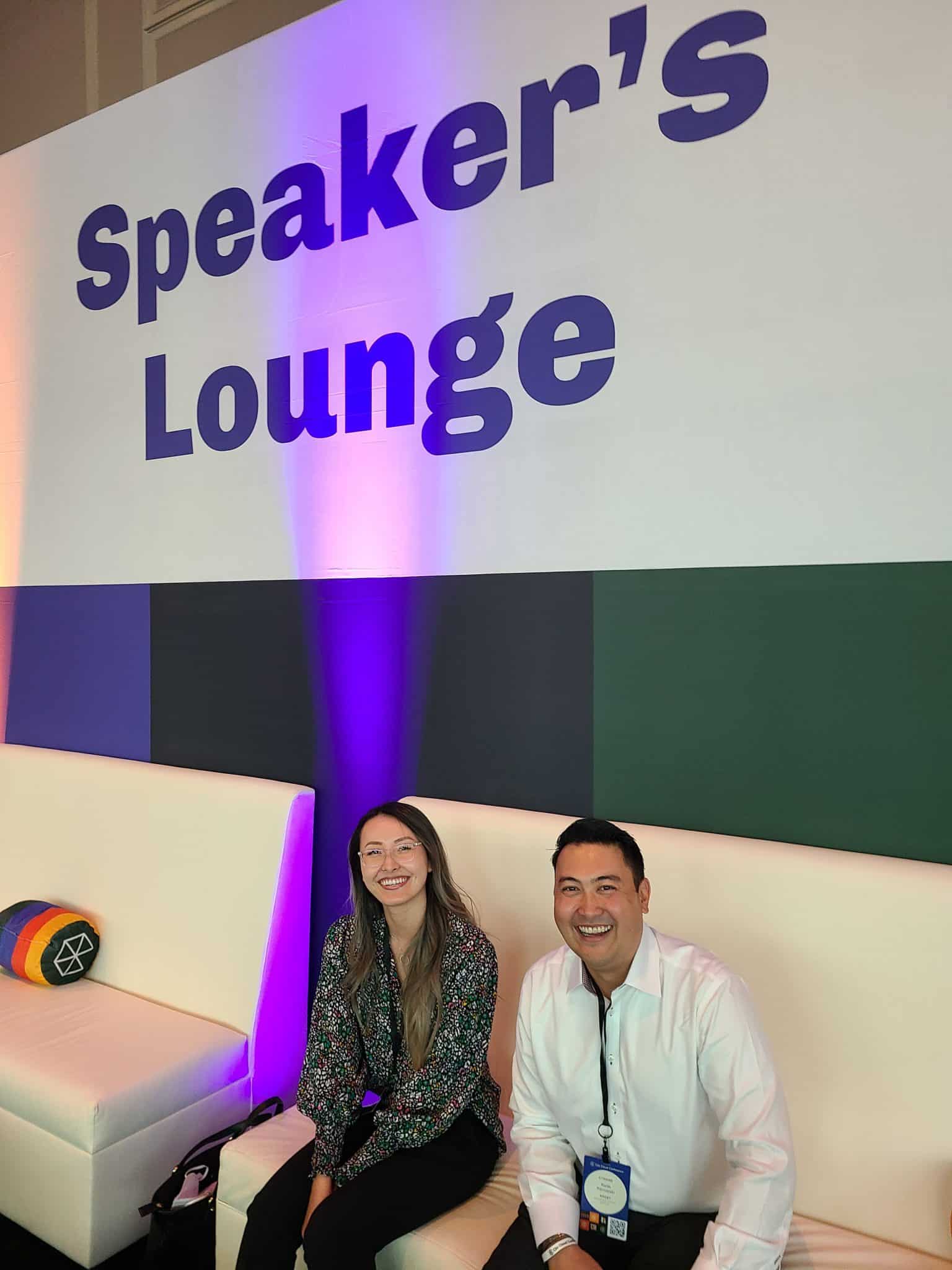 Contact us if you have any questions about our services.
---
About the Team
Keith Hamasaki, CPA, Principal
Assurance & Advisory, Manufacturing & Distribution, Not-for-Profit
With over a decade of consulting experience, Keith specializes in Audit and Business Advisory services to emerging and middle market companies in areas such as process improvement, internal controls, technical GAAP accounting implementation, and procedural review assessments. As someone who has consistently overcome challenges, Keith has developed an expertise in a variety of industries including Real Estate and construction, Financial Services, Technology, digital media, Restaurants, Hospitality, Not-for-Profit organizations, and employee benefit plans. » Full Bio
Anna Chen, Director

Marketing
Anna Chen is the Marketing Director for KROST. Anna has a demonstrated history of developing and executing data-driven strategies to support each line of service and drive the corporate brand. She manages the team to align internal and external forces to effectively and efficiently understand the needs and interests of our consumers. She was integral in the implementation of the KROST rebrand, specializing in design, website development and software integration. » Full Bio