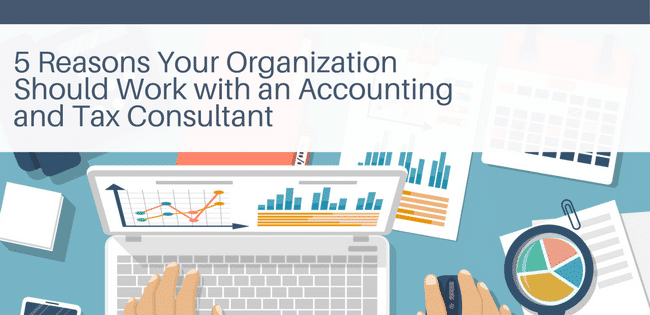 Wondering whether it's worth investing in a consulting firm for your accounting or taxes? While you could consider working with a standard CPA or tackling the issues yourself, there are a lot of benefits to going the full-service route for your finances. Here are just a few of the reasons any organization stands to gain from working alongside an accounting and tax consulting firm:
It Pays for Itself
It's the simplest reason any business or other organization should consider picking up any form of consultancy: because the investment will rapidly, easily, consistently pay for itself. A firm that can't pay for itself and then some isn't going to last very long. Whether it's ferreting out incentives, keeping your books clean and organized, helping you choose the best way to deal with cash flow or any of the associated issues, all of them add up to make this one of the easiest, safest investments any company can make.
It Removes a Distraction
If you don't work with a CPA and a tax consultant, then these financial issues can rapidly become a distraction. Is it worth paying your management team for countless hours learning the ins and outs of tax law and finance, instead of paying them to spend those hours on their specialty?
It Minimizes Risk
Whether you're looking at the accountancy side of the equation or the tax side, both carry a lot of risks if done poorly. Working with a full-service CPA and tax consultancy firm means that risk is no longer your concern. You're not going to be tripped up by unfamiliar software, regulatory changes, or any other change.
It Allows You to Seize Financial Opportunities
A full-service firm will open up a lot of financial opportunities for your business. Because of the depth and breadth of expertise behind such a team, you'll be advised of options and chances you'd otherwise never know existed.
It Increases Flexibility
Whether you're dealing with internal changes to the way you do business or external changes forced upon you by a shifting market or regulatory environment, working with a qualified full-service accountancy team gives you the versatility you need to maintain stability and consistency through any and all upheavals.
If you'd like to learn more, contact KROST today. We'll help you find the tools and opportunities you need to make your business its most organized, efficient self.
Please contact us if we can be of assistance with this or other tax planning matters.
Download: 5 Reasons Your Organization Should Work with an Accounting and Tax Consultant