The KROST PPP Budgeting and Forgiveness Maximization Tool allows you to budget and plan the use of PPP loan proceeds, on a month-by-month basis, to maximize forgiveness. This includes detailed staff planning, minimizing loan forgiveness reductions, and ensuring non-payroll related costs remain within the allotted 40%. You can also enter the actual expenditure for all those expenses as they occur, and the tool gives you a monthly actual vs budget report. Finally, the tool automatically calculates all the fields that are required to fill-out the loan forgiveness application.
If you missed our webinar led by Paren Knadjian, Head of M&A and Capital Markets at KROST, there is a recording available. This webinar gives details on PPP rule changes and clarifications, highlights how these changes affect forgiveness of the loan demonstrates the latest version of the KROST PPP Budgeting and Forgiveness Maximization Tool and gives an update on EIDL and Main Street Loan Programs. Paren also answered attendees questions at the end of the presentation.
---
You can view the webinar replay, by joining our mailing list. The video and presentation slides will be available immediately following submission:
Access the Webinar Replay & Presentation Slides



---
» Learn more about The Economic Injury Disaster Loan (EIDL) Program vs The Paycheck Protection Program (PPP)
Have questions about COVID-19? We have created a Resource Center for individuals and businesses.
---
About the Speaker
Paren Knadjian, Practice Leader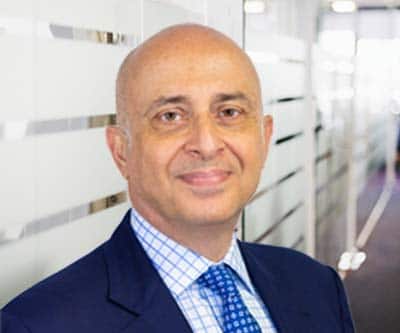 Mergers & Acquisitions, Technology, PPP Forgiveness
Paren is the practice leader of the M&A and Capital Markets group at KROST. He comes with over 20 years of experience in mergers and acquisitions as well as equity and debt financings. In that time, Paren successfully completed over 200 M&A and Capital Markets transactions worth over $1 billion, acting as both a buy-side and sell-side advisor. » Full Bio