Management companies of hedge funds, money managers, private equity firms, and their principals have come to our firm to advise on a wide range of accounting and tax services. We are leaders in the financial services industry, focusing on management companies and their investment vehicles. Our team brings experience, knowledge, and a wide range of services to the Financial Services industry.
Our tax professionals are well-versed in all the technical and industry developments to ensure that our clients are in compliance. Luis (Lou) A. Guerrero and Matthew Weber lead the Financial Services Industry at KROST. Lou Guerrero is a Principal at KROST and specializes in assisting clients in the financial services sector (hedge funds, money managers, private equity, and venture capital). Matthew Weber has been with the firm since July 2015 and has been an integral member of the Financial Services Industry group. He is also a Senior Tax Manager and specializes in federal and multi-state tax compliance and consulting for individuals, corporations, and partnerships.
Our team produces many articles on the financial services sector and has published quarterly magazines specific to the industry. Articles are written by our experts and topics range from IRS updates to state and federal tax-related news. KROST Quarterly is a digital magazine featuring insights, tax updates, and business strategies. Our Financial Services Issues highlight some of the hot topics in financial services, including Sales Tax Nexus, QSBS, Carried Interests, Trader Tax Status, Family Office, and more.
At KROST, we offer many financial services, including Audit, Reviews, and Compilations, Family Office, Federal and State Tax Compliance and Consulting, Qualified Small Business Stock (QSBS), and more. Our in-depth industry experience is integral to navigate the continually changing and complex tax laws pertaining to the financial services industry.
The financial services industry can be complicated, but our team is prepared to address the implications of specific financial industry issues. Contact us today for any questions you may have concerning the financial services industry.
---
Financial Services Industry Experts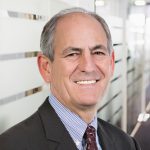 Lou Guerrero, CPA, MBT, Principal
Tax, Tax Specialty Services, Financial Services Sector, Real Estate
Luis (Lou) A. Guerrero, CPA, MBT is Vice President of KROST CPAs and Consultants. As the Tax Practice department leader for KROST, Lou is responsible for the overall tax function of the firm and specializes in clients in the Financial Services sector (hedge funds, money managers, private equity), family office and high net worth individuals, Real Estate, Food Service (restaurants and related), Technology (including manufacturing and distribution) and professional service firms. » Full Bio
Matthew Weber, CPA, MAcc, Senior Manager

Tax, Financial Services Sector, Hospitality
Matthew Weber is a Senior Tax Manager at KROST. He has been with the firm's tax practice since July 2015 and has worked in public accounting since 2010. Before joining the firm, Matthew was a Tax Manager at PricewaterhouseCoopers in Los Angeles. Matthew's areas of expertise include federal and multi-state tax compliance and consulting for individuals, corporations, and partnerships. » Full Bio