This is one of the articles in the KROST Industry Sports & Entertainment Issue, titled "Client Accounting Service Strategies for Success in the Sports & Entertainment Industry" by Stacey R. Korman, CPA, MST
In the fast-paced and dynamic world of sports and entertainment, financial management plays a crucial role in the success of artists, performers, and athletes. As the complexities of accounting, finance, and taxes continue to increase, professionals in the industry are turning to Client Accounting Service (CAS) providers to streamline their financial operations so they can focus on their creative endeavors. Some effective CAS strategies that can drive success in the sports and entertainment industry include:
Advanced Technology Integration
To keep up with the evolving demands that surround the industry, CAS providers must leverage technologies to streamline the process of preparing financial information. Cloud-based accounting systems allow for real-time access to financial data, facilitating collaboration between the artist, their management team, and accountants. Automated invoicing, expense tracking, bill payment, and investment tracking help to reduce manual errors and save time. By harnessing technology, CAS providers can improve the effectiveness, accuracy, and transparency of financial operations.
Tailored Financial Solutions
The sports and entertainment industry presents unique financial challenges that require specialized solutions. Our CAS experts who understand these intricacies can develop tailored financial systems and processes, including managing revenue streams from multiple sources, tracking royalties and licensing agreements, budgeting for projects, and optimizing tax planning. By customizing services to align with the industry's unique requirements and needs, our team can help their clients maximize financial efficiency and profitability.
Financial Planning and Business Advisory
Beyond day-to-day accounting tasks, our CAS providers offer valuable financial planning and business advisory services to clients in the sports and entertainment industry. This includes budgeting, tax planning, and long-term financial strategies. Through insightful guidance, our CAS professionals empower their clients to make informed decisions, optimize their financial resources, and drive sustainable growth in their careers or businesses.
Client Accounting Services have become a critical component of success in the sports and entertainment industry. By implementing tailored financial solutions, leveraging advanced technologies, and offering comprehensive financial planning and business advisory services, we can help artists and their production companies navigate the complex financial landscape. With a solid CAS strategy in place, these professionals can focus on their creative pursuits, knowing that their financial operations are organized, compliant, and optimized for success.
Read the full Sports & Entertainment Issue »
Learn more about KROST's Sports & Entertainment Industry Services »
KROST Industry Magazine is a digital publication that highlights some of the hot topics in the accounting and finance industry. Volume 5, Issue 2 highlights some of the hot topics in the sports & entertainment industry, including tax issues for athletes, estate & trust planning, Client Accounting Services, and more.
---
About the Author
Stacey Korman, CPA, MST, Principal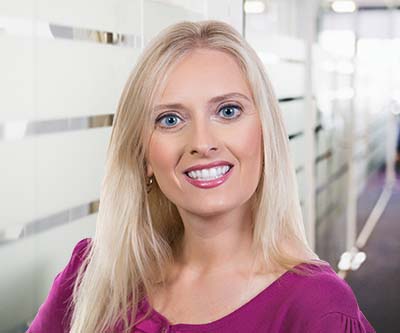 Accounting, Client Account Services (CAS), Restaurant, Sports & Entertainment
Stacey Korman is the Accounting Principal at KROST. She is a key member of our advisory team and is a trusted consultant. Stacey has extensive experience in assurance, advisory, and accounting services, with an emphasis on middle-market companies and high-net-worth individuals. She has spent her career managing audits, reviews, and compilation engagements. » Full Bio