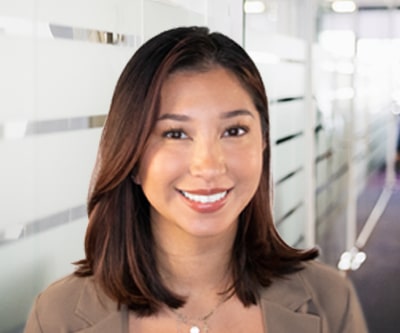 Cheyenne Gonzalez
Manager — Restaurant Business Management
Cheyenne Gonzalez is a Restaurant Business Manager at KROST. Cheyenne has over 8 years of experience in bookkeeping & accounting. She started off her career bookkeeping in the restaurant industry and from there she did accounting for an advertising agency before moving to KROST. Her areas of expertise include bar & restaurant business management, bookkeeping, and tax services such as 571-L, 8027, 1099's, and sales tax.
Cheyenne enjoys traveling, trying new foods, and going to the beach.
Professional Experience
KROST, Business Management Manager (2022 — Present)
KROST, Business Management Senior (2020 — 2022)
KROST, Business Management Staff (2019 — 2020)
Professional Affiliations and Certifications
Quickbooks Online Certified
Quickbooks Online Advanced Certified
Bill.com Certified
PlateIQ
Intacct
Restaurant Business Management Thought Leadership
As restaurant operators struggle to find enough staff to maintain their operations, many owners are considering improving their benefits package as an incentive for employees. Benefits expansion is a challenging and always tricky strategy for restaurant operators. An organization needs to be certain that the perks provided are valuable to the employee group through surveys Read the full article…
Ready to talk to one of our specialists?
Reach out to us today. Our highly experienced specialists will be happy to assist you.