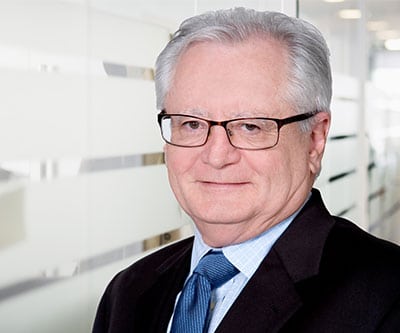 Douglas A. Venturelli, Esq.
PRINCIPAL — ESTATE & GIFT, TRUST AND PROBATE
Douglas A. Venturelli is an Estate & Gift, Trust and Probate Principal at KROST. He has 45 years of experience in tax, estate, and business services. His main focus is federal estate and gift taxes. Doug consults with clients in the entertainment, legal, real estate, and medical industries.
Doug can assist with the transition of family wealth and estate succession. He has experience working with family-owned and privately held companies, as well as high-net-worth individuals. His primary goal is to assist individuals and their attorneys to effectively transfer wealth while minimizing unnecessary estate, gift, and generation-skipping taxes. In addition, he can coordinate all of your Estate & Gift, Trust and Probate Planning needs to ensure a smooth transition while minimizing emotional, tax, and administrative burdens.
Professional Experience
KROST, Principal — Estate & Gift, Trust and Probate (Present)
Venturelli, Cary & Company, President and Shareholder (November 2004 — August 2015)
Cary, Troncale & Venturelli, Principal (December 1998 — November 2004)
McPherson, Troncale, Cary & Company, CPA's, Principal (November 1995 — December 1998)
Douglas A Venturelli, A Professional Corporation (December 1985 — November 1995)
Lloyds Bank Trust Tax Department, Estate Planning and Consultant (1980 — 1985)
Education
JD Loyola Law School, Los Angeles
Bachelor's Degree in English Literature, University of California, Los Angeles
Professional Affiliations
Member of California State Bar Association (1974 — Present)
Member of Los Angeles County Bar Association (1975 — Present)
Admitted to US Tax Court (May 30, 1990 — Present)
Doug's Thought Leadership
Have You Heard About KROST's Will & Trust Asset Legacy Planner? We understand the difficulty when losing
Ready to talk to one of our specialists?
Reach out to us today. Our highly experienced specialists will be happy to assist you.