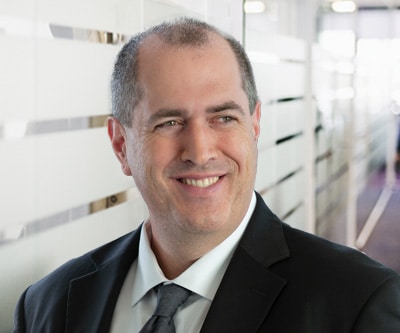 Grant K. Miller, CPA, EA
PRINCIPAL — TAX
Grant Miller is a Tax Principal at KROST. He is also a Certified Public Accountant (CPA) and an Enrolled Agent (EA). Grant has 27 years of experience in the public accounting profession and has extensive knowledge in taxation, as well as compliance for high-net-worth individuals, partnerships, S Corporations, and C Corporations. Grant's areas of expertise include Manufacturing & Distribution, Entertainment, Technology, Estate & Trust, Real Estate, and Not-for-Profit industries. He also has a thorough understanding of research tax credits, multi-state apportionment and sourcing of income, international taxation, and check-the-box elections.
In addition to his technical skills, Grant also has a knack for professional speaking. He has delivered presentations at various speaking engagements to discuss topics, such as tax and accounting in the entertainment industry, monetization of tax incentives, stimulation during an economic downturn, and team building. Having experience in expanding and training his previous teams through coaching and facilitating in-house education, Grant has proven his abilities to lead.
His professionalism and dedication to staying up to date with the latest trends have allowed him to further his expertise in strategic tax planning to implement opportunities to solve his client's most complicated tax issues and minimize liabilities.
During his downtime, Grant likes to play chess, beachgoing throughout Southern California and Taekwondo (Korean martial art). Not only does he have his 3rd degree black belt in Taekwondo, but is also a Certified National Referee and has won numerous national championships.
Professional Experience
KROST, Tax Principal (2023 – Present)
Miller Kaplan Arase LLP, Tax Partner (2006 – 2022)
Gursey, Schneider & Co. LLP, Senior Tax Manager (2005 – 2006)
Moss Adams, Senior Tax Manager (1999 – 2005)
Provident Financial Management, Tax Reviewer (1996 – 1999)
Education
Bachelor of Science in Business Administration: Option in Accounting, California State University, Los Angeles
Professional Affiliations
​

Member of the American Institute of Certified Public Accountants (AICPA)

​​


Member of California Society of Certified Public Accountants (CalCPA)
This is one of the articles in the KROST Industry Sports & Entertainment Issue, titled "Understanding the
Ready to talk to one of our specialists?
Reach out to us today. Our highly experienced specialists will be happy to assist you.