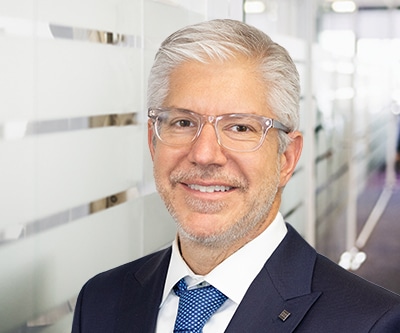 Jason C. Melillo, CPA
CEO
Jason Melillo, CPA, is the CEO of KROST and a Principal of KBKG, Tax Credits, Incentives, and Cost Recovery. Previously, Jason was the practice leader of the Accounting, Advisory and Assurance Services practices. His areas of expertise include foodservice, manufacturing, real estate, retail, as well as technology and professional services industries.
Jason has been a lecturer to large organizations such as the California Society of CPAs, the American Institute of CPAs, and organizations such as the California Restaurant Association. He has given many seminars on cost segregation and other matters to CPAs, attorneys, and industry professionals.
Jason has a degree in finance and business economics from the University of Southern California. He is also a member of the American Institute of Certified Public Accountants and the California Society of Certified Public Accountants.
Professional Experience
KROST, CEO (January 2022 — Present)
KROST, Principal — Accounting, Assurance and Advisory Practice Leader (January 2005 — 2021)
KBKG, Principal (January 2005 — current)
KROST CPAs, Manager (January 1997 — January 2005)
Louis Foods, Inc. Controller (1988 — 1997)
Education
Bachelor of Science, Emphasis in Finance and Economics University of Southern California, 1988
Accounting Core Program University of California at Los Angeles, 1997
Professional Affiliations
Member of California Society of CPAs
Member of American Institute of CPAs
Lecturer — California Society of CPAs Education Foundation and discussion groups
Lecturer — Lorman Education Services
Lecturer — Pasadena Business and Technology Center
Lecturer — California Restaurant Association
Cal CPA Real Estate Conference — Past Chairman
AICPA Large Firm Group — Chairman (2019 to present)
Extracurricular Activities
Certified Grocers Federal Credit Union, Board of Directors (1995 — 2003)
Pasadena Enterprise Center (Business Incubator), Board of Directors (1992 — 2005)
Oakmont Country Club (2011 — Present)
Pasadena Tournament of Roses Association (1991 — Present)
Pasadena Tournament of Roses Association Board Member (2014 — Present)
Five Acres Board Member (2020 — Present)
Jason's Thought Leadership
LOS ANGELES, CA [Feb 4, 2022] — Los Angeles-based CPA Firm, KROST CPAs and Consultants announced that Greg Kniss has been appointed to Chairman of the Board, Jason Melillo promoted as the new CEO, and Keith Hamasaki to Principal of Assurance & Advisory services. Greg Kniss has been actively involved with the firm's business consulting Read the full article…
Ready to talk to one of our specialists?
Reach out to us today. Our highly experienced specialists will be happy to assist you.