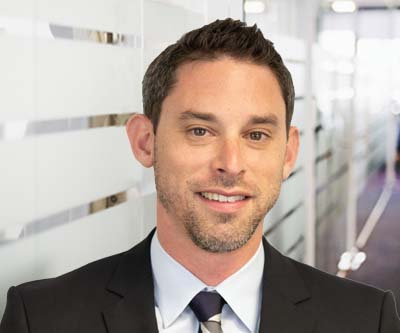 Jeff Kamin, CPA
SENIOR MANAGER — M&A AND CAPITAL MARKETS
Jeff Kamin is a Senior Manager in the M&A and Capital Markets department at KROST. He has been with the firm since June 2014 and has been in public accounting for over 15 years. Jeff focuses on financial reporting and consulting engagements. He handles clients primarily in the areas of family office, professional services, financial services, manufacturing, and restaurants. Prior to joining KROST, Jeff was a senior accountant with a firm in West Los Angeles where he focused on entertainment and real estate industries.
Education
Bachelor of Arts in Business Economics with Emphasis in Accounting, University of California, Santa Barbara
Professional Affiliations
Member of American Institute of Certified Public Accountants (AICPA) 

Member of California Society of Certified Public Accountants (CalCPA)
Jeff's Thought Leadership
Financial data can be interpreted in several different ways depending on how it is looked at. The information extracted from a set of data and the importance placed on it is derived from circumstance and purpose. When a potential buyer of a business seeks to validate the initial impressions they developed during the pre-due diligence Read the full article…
Ready to talk to one of our specialists?
Reach out to us today. Our highly experienced specialists will be happy to assist you.