Keith Hamasaki, CPA
Keith Hamasaki, CPA, is a Senior Assurance & Advisory Manager at KROST. As a trusted advisor with over a decade of experience, Keith specializes in audit and business advisory services to emerging and middle market companies in areas such as process improvement, internal controls, technical GAAP accounting implementation, and procedural review assessments. Keith oversees the day-to-day operations of the firm's audit practice and leads the firm's Manufacturing and Distribution Niche. Further, Keith has an expertise in a variety of industries including real estate and construction, financial services, technology, digital media, restaurants, hospitality, not-for-profit organizations, and employee benefit plans.
Prior to joining KROST, Keith was a Fund Controller at a SEC-registered investment advisor of institutional quality commercial real estate portfolios, where he oversaw the value-added commingled fund and separate accounts. Before this, he was an Experienced Assurance Manager at a top 10 national firm where he served clients in many industries.
Keith is recognized as a thought leader on business and accounting issues having spoken at organizations and educational institutions such as CalCPA, California State University Northridge, Loyola Marymount University, Glendale Community College, and Pasadena Community College. Keith has been a recurring Selection Committee Member for the Los Angeles Business Journal's CFO of the Year Awards and is on the Professional Advisory Board for Accounting Curriculum at Pasadena Community College. Further, Keith regularly instructs continuing education courses on audit methodology and analytical review procedures for professional staff.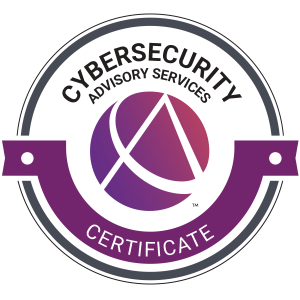 Education
• Bachelor of Science, Accountancy from California State University, Northridge
• Bachelor of Science, Business Administration, Emphasis in Business Law from California State University, Northridge
Professional Affiliations
• Member of CalCPA
• Member of AICPA
• Member of Urban Land Institute
• Member of Wall Street Blockchain Alliance
• ProVisors Glendale 2
Extracurricular Activities
• Professional Advisory Board for Accounting Curriculum at Pasadena Community College (2017 – present)
• CalCPA, Board of Director (November 2015 – present)
• CalCPA, Secretary – Los Angeles (May 2017 – present)
• Urban Land Institute, Los Angeles Strategic Partnership Committee (2016 – present)
• Los Angeles Business Journal, CFO of the Year Award Selection Committee Member (2016 and 2017)
• Attendee of CalCPA Leadership Institute (2013 – 2014)
Certificate
• AICPA Cybersecurity Advisory Services
Ready to talk to one of our specialists?
Reach out to us today. Our highly experienced specialists will be happy to assist you.