Keith Hamasaki, CPA
DIRECTOR - ASSURANCE & ADVISORY
MANUFACTURING INDUSTRY LEADER
Keith Hamasaki, CPA, is passionate about empowering others so they can build a better future for themselves. He reveals these possibilities by bringing together a strong and cohesive team to provide his clients value-added experience through collaborative partnership. With over a decade of consulting experience, Keith specializes in audit and business advisory services to emerging and middle market companies in areas such as process improvement, internal controls, technical GAAP accounting implementation, and procedural review assessments. As someone who has consistently overcome challenges, Keith has developed an expertise in a variety of industries including real estate and construction, financial services, technology, digital media, restaurants, hospitality, not-for-profit organizations, and employee benefit plans. Further, Keith leads the firm's Manufacturing and Distribution Industry Group and oversees the day-to-day operations of the firm's Assurance & Advisory practice.
Prior to joining KROST, Keith was a Fund Controller at a SEC-registered investment advisor of institutional quality commercial real estate portfolios, where he oversaw the value-added commingled fund and separate accounts. Before this, he was an Experienced Assurance Manager at a top 10 national firm where he served clients in many industries.
Keith is recognized as a thought leader and industry speaker on topics of business and accounting issues. He has spoken for organizations and educational institutions such as CalCPA, California State University Northridge, Loyola Marymount University, Glendale Community College, and Pasadena City College. Further, Keith regularly instructs continuing education courses on audit methodology and analytical review procedures for professional staff. As an active member of the community, Keith has been a recurring Selection Committee Member for the Los Angeles Business Journal's CFO of the Year Awards and is on the Professional Advisory Board for Accounting Curriculum at Pasadena City College and Glendale Community College.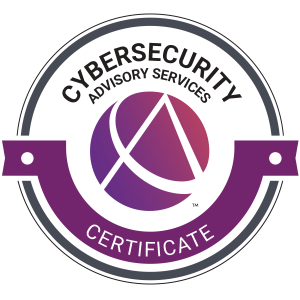 Education
• Bachelor of Science, Accountancy from California State University, Northridge
• Bachelor of Science, Business Administration, Emphasis in Business Law from California State University, Northridge
Professional Affiliations
• Member of CalCPA
• Member of AICPA
• Member of Asian Pacific CPA Association
• Member of Urban Land Institute
Extracurricular Activities
• Professional Advisory Board for Accounting Curriculum at Pasadena City College (2017 – present)
• Professional Advisory Board for Accounting Curriculum at Glendale Community College (2018 – present)
• CalCPA, Board of Director – Los Angeles (November 2015 – present)
• CalCPA, Officer – Los Angeles (May 2017 – present)
• Asian Pacific CPA Association, Board Member (2018 – present)
• Urban Land Institute, Los Angeles Strategic Partnership Committee (2016 – present)
• Los Angeles Business Journal, CFO of the Year Award Selection Committee Member (2016, 2017, and 2018)
• Attendee of CalCPA Leadership Institute (2013 – 2014)
Certificate
• AICPA Cybersecurity Advisory Services
Keith's Thought Leadership
Consulting with a cybersecurity professional should be a top priority for tax businesses to protect their clients' data. Tax preparers deal with a large amount of sensitive information including social security numbers, bank account numbers, EINs, etc. This makes them perfect targets for cybercriminals whose main objective is to file fraudulent tax returns. "As cybercriminals … Read More
Ready to talk to one of our specialists?
Reach out to us today. Our highly experienced specialists will be happy to assist you.