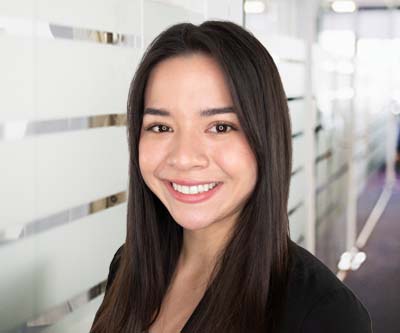 Kimberly Hoang, CPA
MANAGER — TAX
Kimberly Hoang is a Manager in the tax department at KROST. She has been in the public accounting profession for over four years. Her areas of focus include tax planning and compliance for small to medium size businesses – sole proprietorship, partnerships, corporations as well as high net-worth individuals. She is knowledgeable in all areas of taxation including personal, corporate, partnership, trust, estate, and gift taxation. She serves clients in various industries, including but not limited to restaurant, real estate, professional services, and entertainment industries.
Professional Experience
KROST, Tax Manager (2022 — Present)
KROST, Tax Senior (2021)
KROST, Tax Staff (2018 — 2020)
Education
Bachelor of Arts in Business Administration with Concentration in Accounting, California State University, Fullerton
Professional Affiliations
Member of California Institute of Certified Public Accountants (CalCPA)
Kimberly's Thought Leadership
Prior to January 1, 2023, California residents were able to avoid California taxation for any income earned
Ready to talk to one of our specialists?
Reach out to us today. Our highly experienced specialists will be happy to assist you.