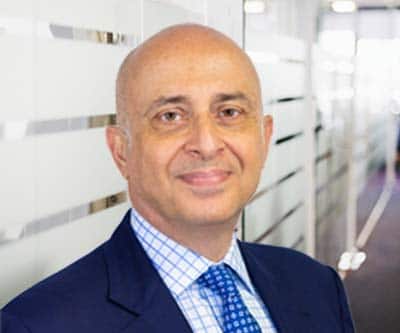 Paren Knadjian
PRINICPAL — M&A AND CAPITAL MARKETS
TECHNOLOGY INDUSTRY LEADER
Paren is the Principal of the M&A and Capital Markets group at KROST. He comes with over 20 years of experience in mergers and acquisitions as well as equity and debt financings. In that time, Paren successfully completed over 200 M&A and Capital Markets transactions worth over $1 billion, acting as both a buy-side and sell-side advisor. Most recently, the M&A practice at KROST acted as the exclusive financial advisor to Integrity Bio in its sale to Curia. » Read the full press release
Paren also has 15 years of experience as a C-Level executive in several high-tech companies. He has been the CEO of two Software as a Service (SaaS) companies in financial services and new media, and he has been the CFO of several companies in healthcare, marketing, e-commerce, and film & television. He co-founded two companies that were successfully sold to trade buyers.
Paren and his team at KROST have assisted over 350 entities in procuring, managing, and obtaining forgiveness for more than half a billion dollars of PPP, EIDL, and Main Street loans. He also developed a PPP Budgeting, Tracking, and Optimization Tool, used by more than 250 institutions, that tracks these expenses on an ongoing basis, automatically calculates the forgivable amounts, and computes all the fields necessary for forgiveness.
Professional Experience
KROST (October 2017 — Current)
Acting CFO & M&A Advisor (2016 — September 2017)
Principal, Lionfish Advisors (2006 — 2016)
CEO, Actant (2002 — 2006)
COO, Proof9 (2001 — 2002)
Co-founder, New Media Network (1998 — 2001)
Thomson Reuters (1985 — 1998)
Education
Series 63 and 82 FINRA Securities Licenses
Bachelor of Science, University of Bristol, UK
Royal Merchant Naval School, UK
Professional Affiliations
Registered Broker/Dealer, FINRA
Association of Corporate Growth
Extracurricular Activities
Treasurer, Crossroads School of Arts & Science, Santa Monica
Paren's Thought Leadership
LOS ANGELES, CA [July 28, 2022] — Los Angeles-based CPA Firm, KROST CPAs and Consultants announced Paren Knadjian as Principal of M&A and Capital Markets and Brad Pauley as Principal of Tax. Paren Knadjian has successfully completed over 200 M&A and Capital Markets transactions worth over $1 billion. Having been at the firm since 2017, Read the full article…
Ready to talk to one of our specialists?
Reach out to us today. Our highly experienced specialists will be happy to assist you.