Philip D'Amico, CPA
PRINCIPAL - TAX
Phil D'Amico functions in all areas of accounting with a specialty in real estate transactions and accounting. He received his undergraduate degree from Loyola Marymount University (Los Angeles) in May 1993. Phil is a Certified Public Accountant in the State of California and a member of the American Institute of Certified Public Accountants. He joined KROST in 2020. Previously, he was with Block, Plant, Eisner, Fiorito & Belak-Berger since 1994 and was admitted as a shareholder in 2006.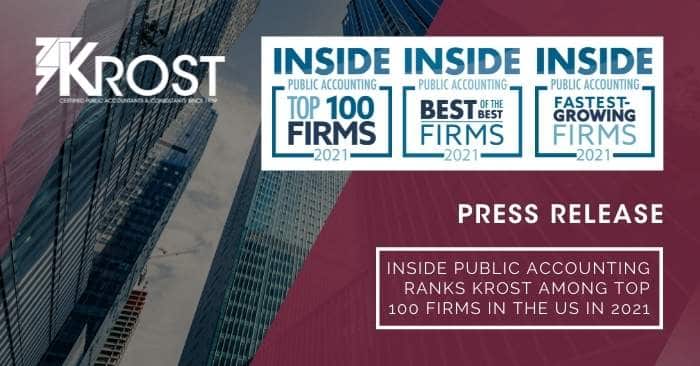 Pasadena, CA– INSIDE Public Accounting (IPA) named KROST CPAs & Consultants Top 100 Firm, Top 100 Fastest-Growing Organic Growth Firm, Top 100 Fastest-Growing All Growth, and best of the best in 2021. The firm placed 81st on the prestigious top 100 list, a substantial leap from 116th in 2020. KROST along with other recipients of Read the full article…
Ready to talk to one of our specialists?
Reach out to us today. Our highly experienced specialists will be happy to assist you.