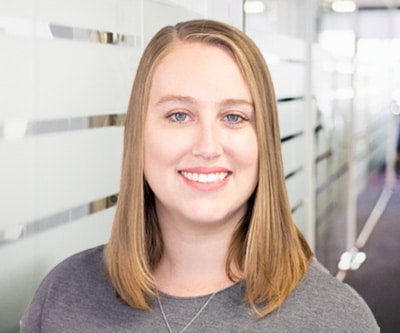 Rebecca Hickle, CPA
MANAGER — ASSURANCE & ADVISORY
Rebecca Hickle is an Assurance and Advisory Manager at KROST. Rebecca been with the A&A department for 5 years, as a staff auditor and then a senior auditor. She is passionate about using her skills to elevate what is possible for her clients, so that together they can create opportunities that have the greatest impact. With her passion for helping clients succeed, Rebecca has developed expertise in many industries, including sustainable brands, diversity, equity, and inclusive companies, digital marketing, technology, and more.
She prides herself on being a technical resource for her clients, particularly in areas such as process improvement, GAAP guidance and implementation, internal controls and audit preparation. In her free time, Rebecca like to cook and make pasta.
Rebecca's Thought Leadership
The real estate market can be volatile, full of risks and challenges. Real estate professionals should enlist an expert to ensure compliance and navigate the specifics of real estate tax and accounting. At KROST, we provide specialized real estate accounting services to a diverse range of clients in the real estate industry, including developers and Read the full article…
Ready to talk to one of our specialists?
Reach out to us today. Our highly experienced specialists will be happy to assist you.