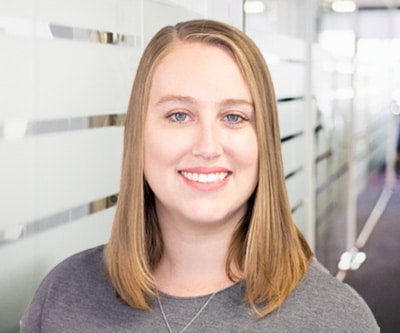 Rebecca Hickle, CPA
MANAGER — ASSURANCE & ADVISORY
Rebecca Hickle is an Assurance & Advisory Manager at KROST. Rebecca has been with the A&A department for over five years. She is passionate about using her skills to elevate what is possible for her clients, so that together, they can create opportunities that have the greatest impact. With her dedication in helping clients succeed, Rebecca has developed expertise in many areas, including sustainable brands, inclusive companies, digital marketing, technology, and more.
She prides herself on being a technical resource for her clients, particularly in areas such as process improvement, GAAP guidance and implementation, internal controls and audit preparation.
In her free time, Rebecca likes to cook and make pasta.
Education
Bachelor of Science, Business Administration in Accounting, University of California, Southern California 
Rebecca's Thought Leadership
Our Assurance & Advisory Principal, Keith Hamasaki, was featured on the latest PulseOne Tech Talk with Chad Wiggins. Keith discussed data analytics and ways it could help businesses as well KROST's new service, KROST Business Intelligence which is a cloud-based data solutions platform that can translate unstructured, impossible-to-read data into structured, real-time insights. If you Read the full article…
Ready to talk to one of our specialists?
Reach out to us today. Our highly experienced specialists will be happy to assist you.