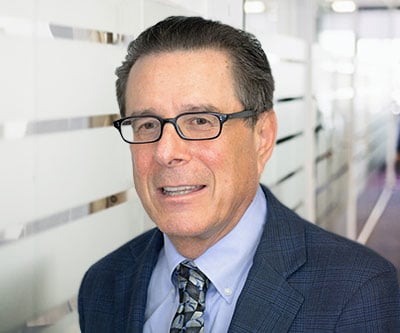 Richard Umanoff, CPA, MBA
PRINCIPAL — ESTATE & GIFT, TRUST AND PROBATE
Richard Umanoff, CPA, MBA, is a Principal at KROST CPAs. Richard's career spans over 45 years, with a concentration in taxation. His primary emphasis is estate and trust tax compliance, planning, estate administration, and probate court accounting. Richard currently serves in the role of trustee for numerous clients.
Richard can assist with the transition of family wealth and estate succession. He has experience working with family-owned and privately held companies, as well as high-net-worth individuals. His primary goal is to assist individuals and their attorneys to effectively transfer wealth while minimizing unnecessary estate, gift, and generation-skipping taxes. In addition, he can coordinate all of your Estate & Gift, Trust and Probate Planning needs to ensure a smooth transition while minimizing emotional, tax, and administrative burdens.
Richard earned his Bachelor of Science and Master of Business Administration from the State University of New York at Buffalo. His graduate courses included the successful completion of The Professional Accounting Option.
Prior to joining KROST in 2020, Richard was managing partner of Gaynor & Umanoff, LLP in their Beverly Hills and West Los Angeles offices.
Richard lives in Redondo Beach with his wife, Susan.
Professional Experience
KROST, Principal — Estate & Gift, Trust and Probate (Present)
Gaynor & Umanoff, LLP, Managing Partner (1979 — 2018)
Education
Master of Business Administration, Professional Accounting, SUNY at Buffalo, 1997
Bachelor of Science, SUNY at Buffalo, 1997
Professional Affiliations
Member of American Institute of CPAs (1983 — Present)
Member of California Society of CPAs (1983 — Present)
Member of LA Estate Planning Committee (2012 — Present)
Conference Planning Committee, UCLA Annual Tax Controversy Conference
Recently, the Department of Treasury released the General Explanations of the Administration's Fiscal Year 2023 Revenue Proposals. The proposals are built around the Build Back Better Act, passed by the House of Representatives on November 19, 2021, but were stalled in the Senate. If you are in the real estate space, it is important to Read the full article…
Ready to talk to one of our specialists?
Reach out to us today. Our highly experienced specialists will be happy to assist you.