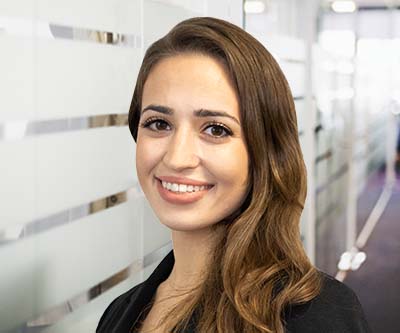 Sossi Bekarian Matti, CPA
DIRECTOR — ACCOUNTING
Sossi Bekarian Matti is an Accounting Director at KROST. She has been with the firm since 2016 and has experience catering to clients across a variety of industries, including manufacturing, high-net-worth individuals, entertainment, professional services, medical, technology, hospitality, and more.
She specializes in Client Accounting Services (CAS) and financial consulting. This entails conducting comprehensive reviews of financial statements, performing variance analysis, and engaging in discussions to offer invaluable financial insights. Additionally, she excels in streamlining end-user internal processes, ensuring optimized efficiency and remarkable results for her clients.
Professional Experience
KROST, Accounting Director
KROST, Senior Accounting Manager
KROST, Accounting Manager
KROST, Accounting Senior
Garibian & Associates Accountancy Corporation, Staff Accountant
Garibian & Associates Accountancy Corporation, Junior Accountant
Education
Bachelor of Science in Accountancy, California State University, Northridge
Professional Affiliations and Certifications
Member of American Institute of Certified Public Accountants (AICPA)

Member of California Society of Certified Public Accountants (CalCPA) 

QuickBooks Online ProAdvisor

QuickBooks Desktop ProAdvisor
Sossi's Thought Leadership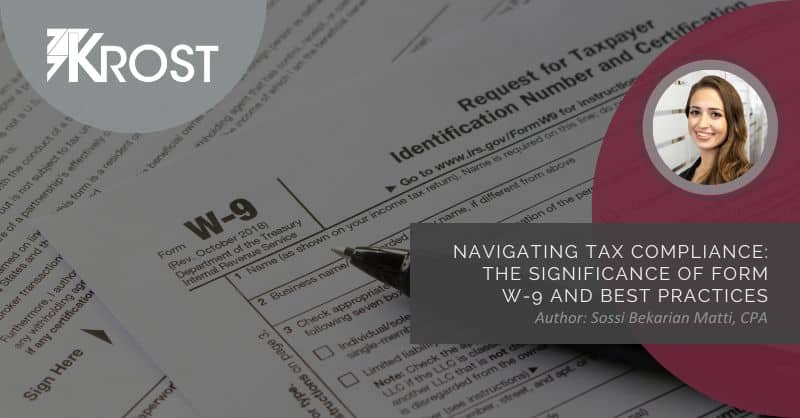 In the world of financial transactions and business operations, staying compliant with tax regulations is essential. One
Ready to talk to one of our specialists?
Reach out to us today. Our highly experienced specialists will be happy to assist you.