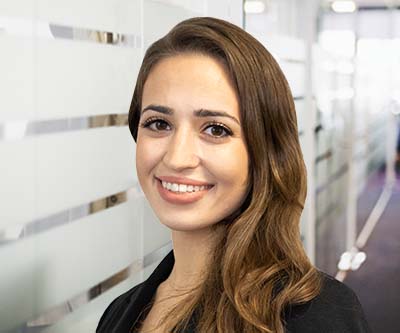 Sossi Bekarian, CPA
SENIOR MANAGER — ACCOUNTING
Sossi Bekarian is a Senior Accounting Manager at KROST. She has been with the firm since 2016 and has experience working on engagements for clients in the manufacturing, entertainment, service, restaurant, and medical industries. As a team member of the accounting department, she specializes in the preparation of financial statements, preparations, compilations, offering consulting services, and training and mentoring staff.
Professional Experience
KROST, Senior Accounting Manager
KROST, Accounting Manager
KROST, Accounting Senior
Garibian & Associates Accountancy Corporation, Staff Accountant
Garibian & Associates Accountancy Corporation, Junior Accountant
Education
Bachelor of Science, Accountancy from California State University, Northridge
Professional Affiliations and Certifications
Member of California Society of CPAs
QuickBooks Online ProAdvisor
Extracurricular Activities
Member of Homenetmen Youth Division's Core Committee - a non-profit organization
Sossi's Thought Leadership
Did you know that we provide Client Accounting Services (CAS)? CAS can be a cost-effective way to have high-level financial reporting without having to hire a team of Certified Public Accountants and accounting professionals. At its core, CAS is a shift from traditional compliance-based accounting to a 360-advisory mindset. CAS is a fully customizable service, Read the full article…
Ready to talk to one of our specialists?
Reach out to us today. Our highly experienced specialists will be happy to assist you.