This is a preview of one of the articles in the new KROST Quarterly Sports & Entertainment Issue, titled "5 Tips for Choosing the Right Business Manager" by Stacey Korman, CPA, MST.
Professional actors, athletes, authors, and musicians have one thing in common: they are all typically high-net-worth individuals with complex financial needs. As a person in high demand with a busy schedule, there is less time to manage the many financial aspects of income and investments. With the help and advisory services a business manager offers, entertainers can all but eliminate complicated financial affairs from the proverbial to do list.
There are several benefits to hiring a competent business manager. A trusted business manager will maintain financial records throughout the year making tax season less stressful and provide tax planning and strategic advice based on the individual's specific situation or tax law changes. In addition, they can also assess and, if applicable, set up a loan out corporation, which is a commonly used tax strategy that offers benefits to entertainers, and comes with additional record keeping requirements and tax compliance responsibilities.
While there are innumerable benefits to hiring a business manager, there are also potential risks due to the nature of the situation. Financial records must only be given to a trusted professional that understands the unique tax, accounting, and financial planning needs of the entertainment and sports industry…Continue here »
Learn more about Stacey Korman, CPA, MST »
Learn more about KROST's Sports & Entertainment Industry Services »
KROST Quarterly is a digital publication that highlights some of the hot topics in the accounting and finance industry. Volume 2, Issue 4 highlights some of the hot topics in sports & entertainment including tax issues for athletes, Loan-Out Corporations, Qualified Business Income Deduction, and more.
---
About the Author
Stacey Korman, CPA, MST, Principal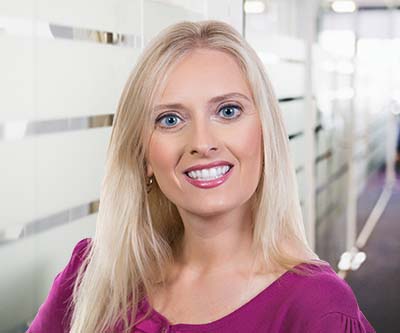 Accounting, Sports & Entertainment
Stacey Korman is the Accounting Principal at KROST. She is a key member of our advisory team and is a trusted consultant. Stacey has extensive experience in assurance, advisory, and accounting services, with an emphasis on middle-market companies and high net worth individuals. She has spent her career managing audits, reviews, and compilation engagements. » Full Bio