We thought it was time to do a review on the effect of minimum wage increases year after year. Since January of 2016, we have experienced four minimum wage increase here in the Los Angeles area. January 2016 the wage increased to $10.00 an hour, July of 2016 we had a Los Angeles area increase to $10.50 an hour, January 2017 we had a state-wide increase to $10.50 an hour and finally in July 2017 we had a Los Angeles area increase to $12.00 an hour.
There are several factors affecting restaurants surrounding these minimum wage increases. One being the organic push upward of kitchen wages as they relate to tipped employee increases and the basic increase of overall payroll expense.
Kitchen employees are working on an old assumption that there should be a $2.00 delta increase above what the tipped employees are earning as an hourly rate. This in fact is the behavior we have seen restaurants use as these increases have been layered in. Using the dishwasher position as a starting point and working through the differential. The competition for these positions is very competitive right now and paying below the differential is knocking you out of the hiring market. At the line cook position we are seeing increase of $2.00 to $4.00 dollars above the starting rate in January 2016- that increase can be as much as 22.2%.
Restaurants have approached these back of the house increases in different ways. The most successful being to combine dishwasher and prep positions at a blended rate. Pushing work down from the line cook position to employees that work at a lower effective rate and cutting back line cooks overall hours. This is an effective strategy. Below are data points from one of our full-service clients who made the successful transition as wages were increasing.
You can see by the chart below the overall effect of cutting back line cooks hours and more importantly overtime hours has had in this operation.
Where this client did not fare so well was controlling the front of the house – there was no infrastructure change in this operation during the comparison period. This is what we are seeing as the challenge for restaurants in the full-service sector- they are not making the necessary adjustments to the front of house labor to offset these increases. As there is no need to look at a comparison chart for the differential- everyone is paying the required minimum wage to tipped employees- the increase in wage differential is 12.5% as compared to January of 2017. Restaurants have to use the same strategy in the FOH as they are applying to BOH- combining positions, eliminating OT and cutting back non-revenue generating support staff.
---
About the Author
Jean Hagan, Principal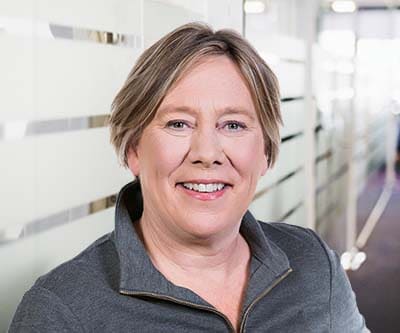 Restaurant, Hospitality
Jean has owned, operated, and consulted in the restaurant industry for more than 30 years. During that time, she worked with a well-known national chain; owned a food and beverage company that operated multiple restaurants, bars, and event spaces in the Squaw Valley area; and became the president, CEO, CFO, and shareholder of one of the highest-grossing restaurants in California. Today, Jean is Principal and leads the Restaurant Operations Consulting practice at KROST. » Full Bio