Our M&A and Capital Markets Principal, Paren Knadjian, will be a guest speaker at the upcoming Ask the Experts event hosted by SBA Orange County / Inland Empire District Office. The event will take place online on Tuesday, August 2, 2022, from 2pm-3pm PDT. There will be a live Q&A session for all attendees to answer any questions on a broad range of topics. Along with other leading experts, some of the subjects to be discussed during this event include funding, key qualifications, financial document requirements, online marketing strategies, and more.
Below are some questions you may want to ask:
What funding is available for my business?
What are the key qualifications?
What financial documents are needed?
How can I improve my online marketing?
How can I use the Employee Tax Credit?
What business structure is best?
How does a start-up business obtain funding?
How do I pursue government contracting?
The U.S. Small Business Administration (SBA) was created in 1953 as an independent agency of the federal government to aid, counsel, assist and protect the interests of small business concerns, to preserve free competitive enterprise and to maintain and strengthen the overall economy of our nation. We recognize that small business is critical to our economic recovery and strength, to building America's future, and to helping the United States compete in today's global marketplace.
For more information and to register for the event, please visit Ask the Experts.
---
About the Speaker
Paren Knadjian, Principal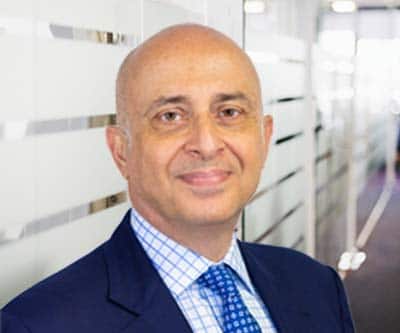 Mergers & Acquisitions, Technology, PPP Forgiveness
Paren is the Principal of the M&A and Capital Markets group at KROST. He comes with over 20 years of experience in mergers and acquisitions as well as equity and debt financings. In that time, Paren successfully completed over 200 M&A and Capital Markets transactions worth over $1 billion, acting as both a buy-side and sell-side advisor. » Full Bio