Pasadena, California – KROST's Chief Financial Officer, Donna Bateman, CPA, has been nominated for the Los Angeles Business Journal 2022 CFO Awards. We will be supporting Donna at the 16th annual CFO Awards event on Thursday, September 22nd, at the Millennium Biltmore in Los Angeles. The event will be hosted in the evening and will consist of networking, dinner service, awards presentations, and more. The CFO Awards acknowledges finance professionals within Los Angeles County for their hard work and contributions to their organizations, as well as their ongoing efforts to adapt to challenges and the ever-changing economic climate.
Not only has Donna dedicated her career to KROST with over 40 years at the firm, but she exhibits professionalism and spreads positivity, making her a prominent role model in our organization. She leads by example and fosters a collaborative environment with her involvement at the firm. With her extensive experience working in public accounting, Donna's professional experience includes auditing, accounting, and payroll. She is responsible for a variety of different services that include compilations, tax returns, business consulting in tip reporting, and bookkeeper training. Not only are Donna's qualities and traits applied throughout her career, but they are also applied in her personal life. She believes in lifelong learning and promotes personal development in others. She is very involved with mentoring several staff at the firm and continues to foster those relationships with former coworkers.
In collaboration with Los Angeles Business Journal, we congratulate Donna on this prestigious nomination. We are truly grateful to have such an inspiring CFO within our firm.
Update: Our team attended the Los Angeles Business Journal's CFO Awards on September 22nd to support Donna Bateman, CPA. We are pleased to announce that Donna became one of the finalists for CFO of the Year for Medium Private Companies.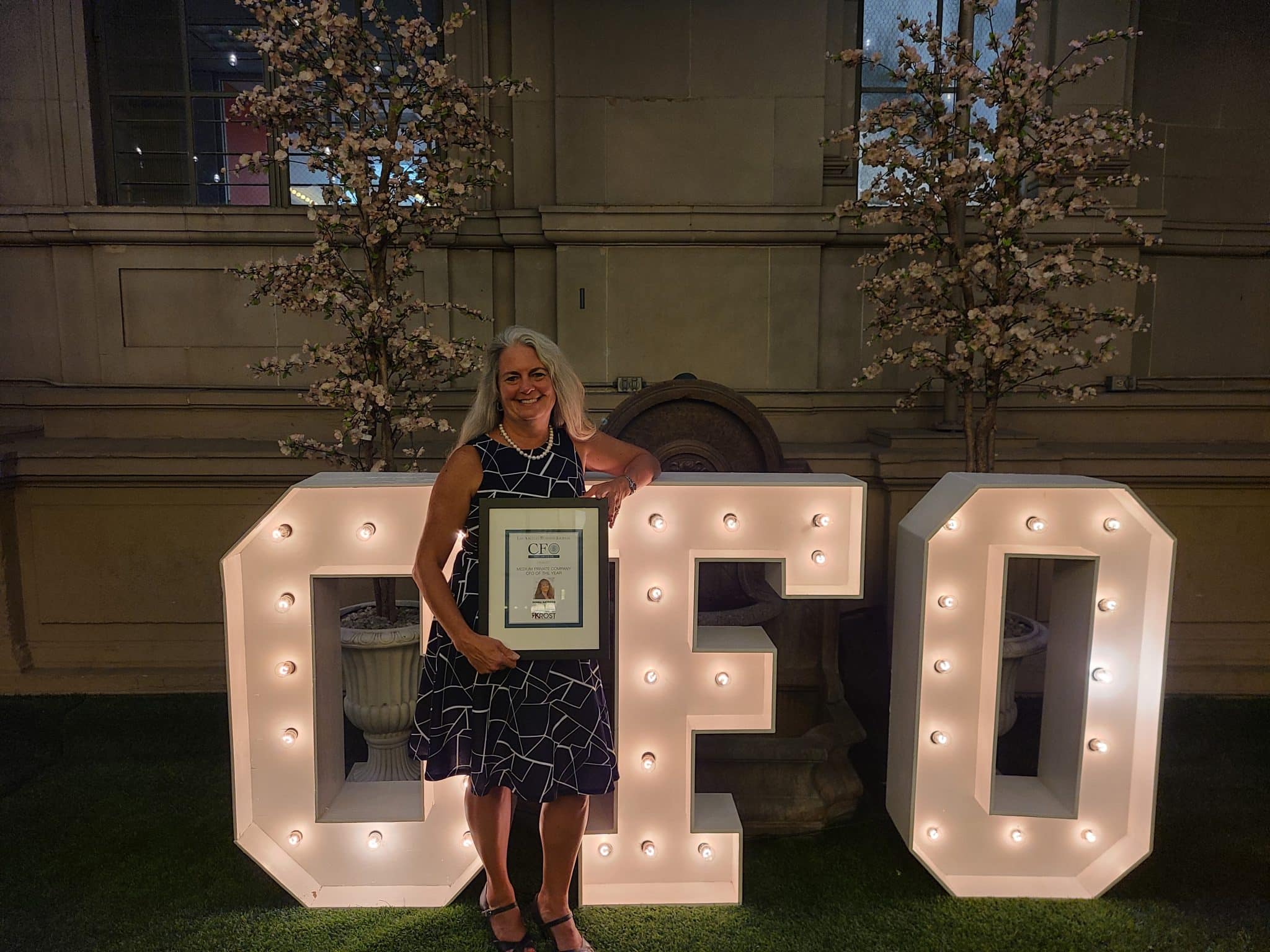 The Los Angeles Business Journal is an award-winning B2B media company that has been serving the Los Angeles Community of Business for more than 40 years. Each week, the award-winning Los Angeles Business Journal examines the many ways that the L.A. economy operates. First-rate editorial and research teams provide in-depth analyses of the community's dynamic business and economic scene. Previously, the LABJ named KROST a Top Accounting Firm in 2022 and 2017, as well as one of the Top 100 Fastest-Growing Private Companies in 2019. In 2018 and 2016, KROST received the recognition of Fastest Growing Private Companies, and in 2015, was voted Best Places to Work. Learn more about our awards.
For tickets and more information about the event, please visit eventbrite.