Good news. President Trump announced last week that the Department of Housing and Urban Development would suspend all "foreclosures and evictions" through the end of April, but only those with an FHA-insured mortgage are eligible. In addition, many lenders are offering relief options to their borrowers, including forbearance options (up to 12 months), waived fees, payment deferrals, and more. Those facing hardships are encouraged to contact their lender right away for program details.
In addition, the Federal Housing Finance Agency announced Wednesday that it is directing Fannie Mae and Freddie Mac to suspend foreclosures and evictions for at least 60 days.
For questions about the real estate industry, please contact our experts. We are here to help you with your tax, accounting, and consulting needs as we understand this is a tumultuous and confusing time. We are doing our best to keep you informed and gather as much information as possible to help you navigate the daily changes our nation faces. If you are negatively impacted by the Coronavirus, our thoughts are with you at this time. Let us know what we can do to support you or your business.
---
Sources:
https://www.usatoday.com/story/money/2020/03/20/coronavirus-mortgage-payments-may-deferred-amid-pandemic/5073179002/
---
About the Author
Lou Guerrero, CPA, MBT, Principal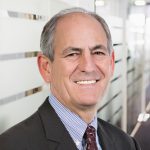 Tax, Tax Specialty Services, Financial Services Sector
Luis (Lou) A. Guerrero, CPA, MBT is Vice President of KROST CPAs and Consultants. As the Tax Practice department leader for KROST, Lou is responsible for the overall tax function of the firm and specializes in clients in the Financial Services sector (hedge funds, money managers, private equity), family office and high net worth individuals, Real Estate, Food Service (restaurants and related), Technology (including manufacturing and distribution) and professional service firms. » Full Bio