Every restaurant manager lives in fear of the surprises that will surface during a busy weekend or holiday in their restaurant. These surprises are almost always maintenance related issues in the restaurant business because most of our employees show up and work the busy shifts. Managers treat their maintenance and repair issues like if they are going to the dentist – they know they have to go but they will wait until it starts to really hurt.
The amount of money spent on maintenance and repair in restaurant facilities nationwide is on average about 2.5% of total sales for a full-service restaurant operation. This average fell to 1.4% on average from 2009 to 2011; so as we approach 2013, there is a lot of deferred maintenance out there. With all the pressures of operating as the economy spiraled down, most operators concentrated on sales and not on expenses such as maintenance. This is about to cost everyone a lot of money in 2014.
The standard "handyman" that everyone likes to have at their restaurant has been "super gluing and rubber banding repairs" for several years. In addition, they have been doing it by buying supplies at Home Depot, and not usually buying commercial grade replacement parts. As we start to emerge from this economic gloom into a sales-building time, those repairs will come under stress and maintenance disasters will begin.
As we approach the winter, it is a great time to get an assessment of where your restaurant is on expensive maintenance issues like heating, air conditioning, refrigeration, and plumbing. A qualified mechanical engineer firm should be able to review your current situation and give you important feedback regarding the condition of your equipment and recommend a priority list of action items with expense estimates. This should not cost you more than $1,000.00 for a free-standing restaurant and something less ($500.00) for a multi-unit operation.
With the proper assessment, you can schedule and budget maintenance issues throughout the next year and take the "finger-crossing" out of your operation. If you have been maintaining a regular preventative maintenance schedule through the last couple of years, this evaluation is also helpful to grade how effective your in-house or outsourced company has been performing. You should not ask your current provider to do this assessment.
If you would like more information on how to contract a company to perform this service please contact us.
In addition to the obvious need to manage repair issues, there are accounting and tax changes that affect the way companies classify repairs and capital improvements. The tax law changed last year and new regulations are in place that may yield considerable tax benefits. If you would like more information on this issue please click on this link: https://www.kbkg.com/repair-regulations.
---
About the Author
Jean Hagan, Principal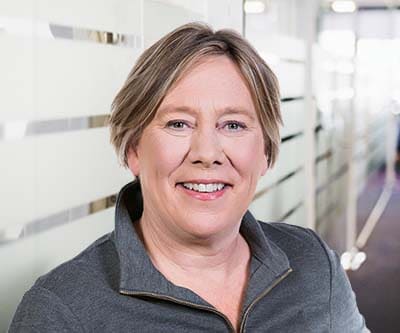 Restaurant, Hospitality
Jean has owned, operated, and consulted in the restaurant industry for more than 30 years. During that time, she worked with a well-known national chain; owned a food and beverage company that operated multiple restaurants, bars, and event spaces in the Squaw Valley area; and became the president, CEO, CFO, and shareholder of one of the highest-grossing restaurants in California. Today, Jean is Principal and leads the Restaurant Operations Consulting practice at KROST. » Full Bio