If you are having trouble accessing your Restaurant Revitalization Fund (RRF), please follow the steps below.
If you have not logged into your account through the Small Business Administration (SBA) portal, or it has been a while since your last log in, the SBA may have marked your account as "inactive". In this case, you will need to call 1-844-279-8898 to have a representative reactive the account. You should have your Business Federal Tax ID # or SBA RRF confirmation readily available to confirm. The representative will reactivate the account upon verification and send a confirmation code to the telephone number the account is associated with. You should then be able to log in to your account and access your RRF.
At KROST, we are more than just CPAs. We are restaurant consultants, business advisors, and advocates for your industry. We are committed to serving the foodservice industry by providing industry-specific services, valuable financial advice, and a comprehensive resource center for all your restaurant's needs.
If you have any questions regarding the Restaurant Revitalization Fund or continue having problems logging into your account, please feel free to contact us.
---
About the Author
Stacey Korman, CPA, MST, Principal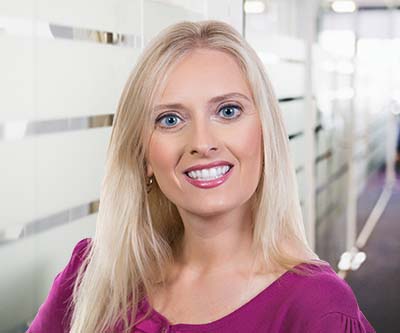 Accounting, Client Account Services (CAS)
Stacey Korman is the Accounting Principal at KROST. She is a key member of our advisory team and is a trusted consultant. Stacey has extensive experience in assurance, advisory, and accounting services, with an emphasis on middle-market companies and high-net-worth individuals. She has spent her career managing audits, reviews, and compilation engagements. » Full Bio