As the Affordable Care Act started to take hold, work comp insurance companies questioned and assumed that ACA would not affect workers comp. The results are starting to come in and it is not what the insurance industry expected. ACA is absolutely affecting worker comp claims – claims are down because employees with insurance are more likely to use their own insurance for ailments that they would previously attempt to claim. Estimates are that work comp fraud claims make up 25% of all insurance fraud.
As the number of uninsured people steadily grew throughout the last decade injuries found their way into the work comp system – many that were not related to work activities. ACA has made provisions for improving people's general health by requiring annual checkups and testing – this is resulting in lower incidences of chronic health care issues finding their way into the work comp reporting. Unhealthy workers lead to work comp claims, so the hope and so far the data is that individually insured employees will have better general health conditions.
The change in the definition of full-time workers that are required to be covered by ACA has also affected work comp rates. If an employer is increasing payroll dollars – work comp benefits are being calculated off of payroll dollar totals. Employers simply have to find a way to run their restaurants with fewer employees to offset increases in health care, minimum wage, sick pay, and work comp. Cross training has always been a goal in the industry – now it's a necessity – bussers/runners have to become one position, bartenders/bar-backs the same. Food servers will be required to actually run food and reset their tables for another down if they want to turn tables to maintain sales and tips.
In general, employees would prefer to go to their own health care provider for treatment than to go through the difficult claim and follow up necessary for a work comp claim. Doctors feel the same – the amount of paperwork and reevaluation of treatments needed to justify payment on a work comp claim is burdensome.
As your work comp policies come up for renewal – this is the conversation you need to have with your provider. If you have healthier employees and are offering health care – how does your work comp strategy synergize this activity? What can be done in this new environment to help lower your cost of work comp?
---
About the Author
Jean Hagan, Principal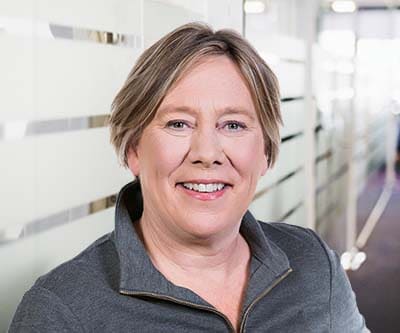 Restaurant, Hospitality
Jean has owned, operated, and consulted in the restaurant industry for more than 30 years. During that time, she worked with a well-known national chain; owned a food and beverage company that operated multiple restaurants, bars, and event spaces in the Squaw Valley area; and became the president, CEO, CFO, and shareholder of one of the highest-grossing restaurants in California. Today, Jean is Principal and leads the Restaurant Operations Consulting practice at KROST. » Full Bio