This is one of the articles in the KROST Quarterly Hospitality Issue, titled "Client Spotlight: Nickel Diner" by Stacey Korman, CPA, MST
We had the opportunity to interview our clients, Kristen Trattner and Monica May, co-owners of Nickel Diner. We gained insight into their experience founding the diner and navigating challenges during the pandemic. They were able to adapt to the community's needs and stay relevant while remaining resourceful during these troubling times. With the help of KROST and PPP resources, Nickel Diner was able to stay in business despite the economic shift. Kris and Monica are successful women who are community-oriented and strive to make a huge difference in the community with the desire to empower other females in a male-dominated industry.
How was Nickel Diner Founded?
Monica May: "Kris and I are LA natives as we were born and raised in the valley. We traveled the world, came back to LA and opened a restaurant in 2008 in Downtown LA during the height of the financial crisis. It was not a great time for a women-owned business to start. Monica had a small café and a great community that needed to be fed. We fantasized about a restaurant that could offer food to the community. We found an abandoned space with great bones and a kitchen in the front and back. We fell in love with the space, but it was abandoned. It had a drop ceiling, and we ripped apart the paneling on the walls to reveal the original 1940s diner walls, including signage and menus. The universe gave us a gift and we restored the space and the handcrafted, affordable, old signage from the '40s with the quote "This is the place, there is no place quite like this place."
How was the opening?
No one showed up the first couple of weeks, so we fed the people next door. The diner is located in the Arts District of DTLA, adjacent to Skid Row, and is surrounded by SROs (Single Room Occupancy, government-subsidized homes). We started inviting people on the street to eat at the restaurant.
The idea of the "nickel" was to be inclusive of the multicultural, multigenerational, socio-economic, and mixed population in the area where everyone is welcome. We feed public officials, attorneys, and the people who live in tents on the street. We are the only business on our block. Inventor of the maple bacon donut.
How would you describe the Nickel Diner? What type of food do you serve?
The diner has a whimsical style. We serve handmade pop tarts, donuts, and much more. The diner has a great vibe that attracts people. It was ranked Top 10 New Restaurants by Los Angeles Magazine and Best New Restaurant on Food Network's, Diners Drive-ins & Dives.
How have you been managing the pandemic, closures, and regulations?
After the amazing success and becoming a vital part of the community. When the pandemic hit, everything became decimated. We've been fortunate to have consistency with products and a core group of employees for over ten years. As a restaurant, we initially thought we would be closed for 2 weeks and would reopen thereafter. Kris' brother is a top pathologist, so we asked for his opinion on the situation. He said, "If the pandemic was an earthquake, this would be a nine on the Richter scale. Close your doors!" So, we closed the weekend before the mandate and had enough money to give everyone their final paychecks. We gave everyone what was left of the food, packed the rest in the freezer, and said, "See you in 2 weeks." However, we quickly realized it was not going to be 2 weeks as we originally thought. "How do we help?" – since we saw things taking a turn for the worse.
What is Dine 11?
Dine11 is a non-profit organization that we partnered with during the pandemic, which allowed us to bring back our core group of employees, give them work, feed people in crisis, and keep our restaurant doors open. When we joined Dine11, we realized we could pivot to stay relevant, so we converted into a soup kitchen. During this period, we were able to make a thousand meals with a staff of four and 750 pounds of turkey; Chrysalis a job placement. The Skid Row Housing Trust subsidized Thanksgiving and Christmas dinners. Our community came together to support those in need and we had the opportunity to prep Thanksgiving dinner for the 13 SROs – which led to feeding the Union Rescue Mission and John Wesley Healthcare Center in the heart of Skid Row. The pandemic kicked in heavy gear during the holidays and kitchens (at the establishments) were not able to maintain staff because of the restrictions, so we stepped in to provide them with weekly meals.
During the holidays, people in need have access to LA Mission for their meals and other necessities. However, huge segments of their facilities were closed in order to mitigate the COVID outbreaks. No one was getting fed, but we were able to intervene and feed people. These meals were subsidized by people who saw the need and wanted to help us assist others. We eventually called this our Pay It Forward Program. At the time, we were only open twice a week with the option of take-out only, so we had to revise the menu to accommodate packaging. We realized we could do this on a bigger scale, so we began soliciting and receiving donations from generous customers. We expanded beyond food for healthcare workers and reached our neighbors in the SROs. We began to offer community meals in partnership with a Skid Row activist who offers opportunities to add data to the census and distribute kits.
How did KROST partner with your operation?
KROST calmed the storm when we needed financial assistance. They helped us with the PPP loan application and took care of all the paperwork. This allowed us to focus on our business and avoid ramifications of the PPP, or mental drain. We were at peace knowing that someone was behind us during all of this. We continued to take care of business, despite not knowing the outcome. We feared we would end up in debt with the PPP loan, but KROST made it easier for us and knew how to handle everything.
We've known Wendy Guerrero since 4th grade. Wendy and Kris kept in touch, and when the pandemic started, I asked her for help and she connected us to her husband, Lou Guerrero, Tax Principal at KROST. Lou connected us with Eimy and she's been so helpful ever since.
On your website you said that you planned to serve meals for 2 months, how did it go? Are you still serving?
We started with Dine11 in April 2020 and in November 2020, we began offering weekly meals on our own. We needed money to subsidize the meals. Between November 2020 – August 2021 we were offering 300 meals a week, but it was difficult to maintain consistency. We were feeding the Union Rescue Mission and John Wesley organizations each week. Now the facilities are on a more level footing which has allowed us to focus on being a restaurant again.
What is Regarding Her?
Regarding Her(RE:Her) Food is an organization for female chefs and restaurateurs to reach out, support, and organize fantastic female energy in the industry. They organized a 10 Day Food festival in LA to support and promote women-owned restaurants. We started a Pay it Forward Program to buy a meal for someone for $12 with RE:Her. They raised grant money and we were a recipient.
Throughout this whole process, so many women have helped us. Monica had an accident while we were feeding, and other female chefs stepped in her place. We have had great support from RE:Her. Female restaurant owners were having to fight harder to get things done, but all of these women came together for RE:Her and it's a superpower. If your A/C breaks, you have a network of referrals to find someone honest and reliable. It's tremendous and empowering. As women, we have these common experiences, but we are not alone.
What are some of the reactions that you've received from this new mission?
The local organizations are extremely happy that we support them. We don't just drop the food off, but rather, we go the extra mile, bring it in and set it up. We are actively participating in the service of the food which allows us to make connections. It's important to look people in the eye, acknowledge them, bond over something delicious, and change the world. We make comfort food, such as biscuits and gravy, mac and cheese, pulled pork sandwiches, and anything that caters to their palette.
How has this changed the future of Nickel Diner?
Starting in September, we started to open Thursday – Sunday with extended hours. We were also honored to be featured at the James Beard awards, which is like the Oscars of the restaurant world that focus on stories of the resiliency of the restaurant industry. We are going to continue with our mission to look after our community. At the beginning of the pandemic, we encouraged other restaurants to join us. For most, poverty and homelessness are out of sight, out of mind. Perhaps if we didn't see it every day, maybe we wouldn't help, but we feel anyone here would do the same.
KROST is proud to help Nickel Diner, along with other clients to get through the pandemic. We strive to provide our clients with the resources they need to stay profitable and continue making a difference. Like Nickel Diner, most of our clients are referrals, so if you know someone who could benefit from our services, send them our way or contact us.
Read the full Hospitality Issue »
Learn more about KROST's Hospitality Industry »
Learn more about KROST's Restaurant Industry »
KROST Quarterly is a digital publication that highlights some of the hot topics in the accounting and finance industry. Volume 4, Issue 4 highlights some of the hot topics in the hospitality industry including tax credit for new employees, double-dipping, lease provisions, and HR solutions.
» Download: Client Spotlight: Nickel Diner
---
About the Author
Stacey Korman, CPA, MST, Principal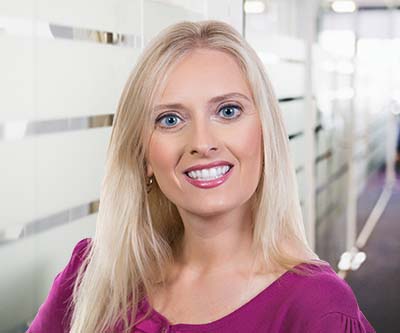 Accounting, Client Account Services (CAS)
Stacey Korman is the Accounting Principal at KROST. She is a key member of our advisory team and is a trusted consultant. Stacey has extensive experience in assurance, advisory, and accounting services, with an emphasis on middle-market companies and high-net-worth individuals. She has spent her career managing audits, reviews, and compilation engagements. » Full Bio