It is an unfortunate reality that your restaurant may be faced with a visit from the Department of Homeland Security (DHS) in the near future. It can be a real challenge for employers to comply with directives from DHS when it involves cherished employee team members, but there are actions that you need to comply with to protect yourself, your management and your business.
DHS's Immigration and Customs Enforcement (ICE) division have been given broader guidelines for the apprehension and arrest of undocumented immigrants. Just because you have documentation that has led you to believe that your staff is working legally that may not be the case. All employers should have updated and completed documentation for all employees.
What Can Trigger an ICE Raid?
Immigration action often starts with either a customer complaint or complaints from former or current disgruntled employees. This can lead to a "raid" which can close your business down for a whole day, and in some cases multiple days depending on the outcome of the investigation. Raids result from "lead" or "complaint" driven investigations.
During the investigation, ICE will collect information from employees regarding how the employee was hired, whether you were aware of their immigration status, and others believed to be undocumented. In addition, often an employee will receive a letter from social security advising them that their social security number is not valid. If the employer has been made aware of this and has accommodated the employee by accepting a new form of identification and allowed employment to continue—that's a big issue for the employer. ICE will subpoena all no-match letters to cross-reference employees currently working for the employer.
If ICE agents show up at your restaurant to serve a subpoena, you must comply and allow them entry. They will be prepared and usually have agents at all entrances and exits prior to announcing themselves. They will demand that no one leave the premises and will usually gather everyone into a common area. Your HR department will need to be available to produce I-9 information. ICE agents will arrest any employees that cannot prove their eligibility to work in the US.
What Should I do in the Event of a Raid?
In the event of a raid, contact your attorney immediately. It is best if your attorney can come to the restaurant to handle requests from the agents and provide any statements to public or government officials. You have the right to video all activities and request copies of any documents they are seizing. No member of management should give statements to the agents and you should remain cooperative and calm. Do not give employees advice, as they can decide to give statements or not but it should not be directed by management.
Arrested employees will be taken to a detention center and will not be allowed to keep cell phones with them. You should review your employee records for next of kin notification because often you will be the only information their family members can access. Employee wages owed should be paid immediately. You should register mail the check to the address on file for the employee.
The willingness to help affected employees should be measured. ICE often interrogates and intimidates affected employees with a plea deal for lesser charges if they provide information about the restaurant's failure to properly screen employees or other immigration management practices, in which case you will have a conflict of interest.
After the raid, the restaurant should work with their attorney to come up with a comprehensive plan to be 100% compliant through company policies and procedures. This will help with negotiations of fines given to the restaurant.
If your current attorney does not have experience in immigration law, you should find a suitable attorney to work with and advise your attorney if the need arises.
For more information, please contact us.
---
About the Author
Jean Hagan, Principal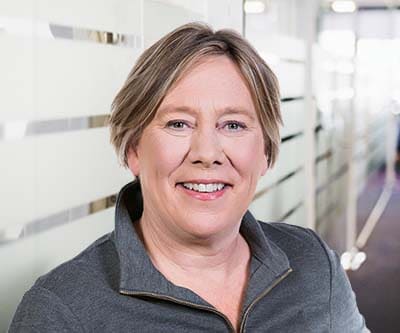 Restaurant, Hospitality
Jean has owned, operated, and consulted in the restaurant industry for more than 30 years. During that time, she worked with a well-known national chain; owned a food and beverage company that operated multiple restaurants, bars, and event spaces in the Squaw Valley area; and became the president, CEO, CFO, and shareholder of one of the highest-grossing restaurants in California. Today, Jean is Principal and leads the Restaurant Operations Consulting practice at KROST. » Full Bio