With all the pivots that our industry has been forced to make in the last 18 months, the biggest one is now upon us.
Restaurants are always stiffly hesitant to raise their menu prices, believing that this will decrease their guest visits. I will make the argument that the restaurant experience is much more complicated than just pricing on a menu. The atmosphere, the service, the ease of access, and the quality of food and beverage all contribute to the overall experience and satisfaction of the guest. Menu pricing is a big part of the equation, but delivering an overall satisfying experience goes a long way to making the price feel good to the guest.
Consumer Price Index (CPI)
The Consumer Price Index (CPI), which measures the wider economic effect of inflation, increased by 0.8% from March to April this year. However, it's up 4.2% from April 2020. For food alone, CPI is up 2.4% from April 2020. Food price inflation is measured by whether it is purchased for home use (grocery stores) or away from home use (restaurants). Away from home, CPI increased 3.8% since April 2020. Home use is 1.2% higher than in April 2020. Produce has the highest increase since April 2020 with 4.2%. Overall, no category saw a decrease – everything is headed up. If you have been to the grocery store in the last month, you have felt the increase in proteins and produce pricing. This is the same pressure that is on the restaurant industry.
The forecast is for food at home to increase 2.5% and away from home to increase 3.5% in the next quarter. Beef and veal prices are predicted to increase 2.0% in 2021, while poultry prices are predicted to increase 2.0% in 2021. Aggregated prices of meat, poultry, and fish are predicted to increase between 1.5% and 2.5% in 2021. Fresh fruit prices are predicted to increase between 3.5% and 4.5% in 2021, driven by production issues with citrus in California, Florida, and Texas. Aggregate categories of fruit and vegetables are now predicted to increase between 2.0% and 3.0%.
Producer Price Index (PPI)
Another indicator to follow is the PPI, Producer Price Index. This index measures the average change in prices paid to producers for their output by measuring changes in farm and wholesale prices. Currently, the PPI forecast for meat and poultry is predicted to increase between 1.5% and 4.5% within the next month. The PPI Index is a good tool to use as it is usually ahead of the CPI estimates and shows the trend expected to follow. Egg prices on the PPI are expected to increase between 5.0% and 8.0%. So if you are running a bakery or breakfast spot, there is a huge increase coming your way. Farm level fruit prices are predicted to increase between 2.0% and 5.0%. Farm level vegetable prices are predicted to decrease between 6.0% and 9.0% due to the seasonal nature of the product.
With the pressures of increased employee wages and CPI/PPI increases, it's time to ensure that your menu pricing is accurate to achieve your desired food cost. There is no indicator that predicts these increases will not continue in the current economic environment – it's time for a price increase.
Signs that you should increase menu pricing
If you are not currently using a recipe/inventory program that allows you to analyze the overall effect of these increases on your profitability, you should be shopping for one. A reminder that those types of software programs are an allowed expense with PPP and RFF funding. If you have been hesitant to take on new software, you are encouraged to reconsider, given it's forgivable and probably your best investment to prepare for this CPI/PPI battle we are headed into. The restaurant industry is traditionally months, sometimes years, behind in responding to increases in raw materials. The hesitation is real, not wanting to overprice the menu. There are key indicators to use to see if you have reached a saturation point with your guests. Looking at the average spend per guest versus the average check will show you where you are in terms of increasing menu pricing. If two times your average per person check does not exceed your check average, you have some room and should take the opportunity to increase pricing. When two times of average per person check exceeds the check average, you are seeing the guest self-monitor their spending, otherwise referred to as "splitting entrees."
Let us know if we can assist you in recommendations for recipe/inventory software or creating a system within your restaurant to monitor this challenge.
Source: https://www.ers.usda.gov
---
About the Author
Jean Hagan, Principal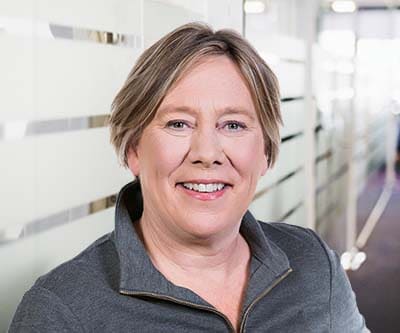 Restaurant, Hospitality
Jean has owned, operated, and consulted in the restaurant industry for more than 30 years. During that time, she worked with a well-known national chain; owned a food and beverage company that operated multiple restaurants, bars, and event spaces in the Squaw Valley area; and became the president, CEO, CFO, and shareholder of one of the highest-grossing restaurants in California. Today, Jean is Principal and leads the Restaurant Operations Consulting practice at KROST. » Full Bio