As discussions about the success of flattening the curve of the pandemic are encouraging everyone that we will get through this eventually, now the page turns to how do we get reopened and get our businesses back up and operating.
The first thing everyone has to do is recognize that the restaurant industry after this pandemic is not going to be anywhere close to what we left off in March. Everything is going to be different for a very long time, possibly forever. The restaurant industry is a perfect filter to see all other businesses through. We are a true indicator of the overall economy, consumer confidence, and disposable income figures.
While everyone is scrambling to figure out whether they need an Economic Injury Disaster Loan (EIDL) or to take the Paycheck Protection Program (PPP), the next step has to start now. That step is creating a budget for reopening. The same exercise many go through when opening a restaurant; you need a budget for relaunching. Like any other budget, you have to work under some assumptions about your business and the economy, and use industry or historical data to be as accurate as possible. Preparing a relaunch budget will also give you a solid base to calculate the amount of forgiveness for allowed expenses for your PPP loan. The forgiveness has other calculations to take into consideration, including your percentage of full-time equivalents compared to the review period in 2019. However, it would be a mistake to think that you would be able to achieve 100% forgiveness and still remain profitable after reopening.
The general assumption is that the restaurant industry will not get back to full capacity until a year from now. Assuming that travel will be back to normal by December 2020, we could assume that restaurants will be about 80% of their previous years' sales by that time. Travel transportation has to get back to normal and travel reservations have to catch up as well; late December 2020 seems like a realistic goal to be at 80% of 2019 sales. We also do not know what the restrictions of the various city and county health departments will be for relaunching, but it is not a stretch to assume that they will want the six feet of separation, meaning that your capacity will be reduced.
It is crucial to review your business for opportunity, such as what days and what day parts make the most sense to operate on/in to ensure profitability. If you are currently open seven days a week for breakfast, lunch, and dinner, you need to take a serious look at whether reopening for all those days and day parts makes sense. Identifying which days and which day parts create the most opportunity for profit. Concentrating your efforts on days/day parts that have historically been successful for your operations will ensure a successful relaunch. Adding on additional days and day parts as time goes on and demand grows is a much better position to be in then to have to close down days and day parts after the relaunch.
If you were wise enough to do a 2020 Operating Budget, then you have a template that can be manipulated for this short budget. Based on assumptions from reviewing the trend line from the 2008/2009 rebound from the recession, the returns to 2019 sales will be a slow growth line starting in June 2020 and ending in June 2021. Your budget should be based on spending the first two weeks of June on preparing to open, so it will be primarily labor and supply restocking. For the last two weeks of June, you should build your budget based on doing 50% of the sales in 2019 for those weeks. July 2020 should be based on doing 60% of sales done in 2019, and August should be budgeted at 70% of 2019 sales. The budget for the fall, which is traditionally a good foreign travel segment for the industry, should be budgeted at 60% of 2019 sales. Everyone is hoping that by the Christmas holiday season, things will return to normal, and with the recent change in food and beverage expensing being brought back to 100% – Christmas parties will be back in play! And much needed by all. The 2021 Operating Budget should assume a 15% decrease in sales from 2019 levels through June 2021.
There are definitely pressures from the government, both state and federal, to get everyone back to work as soon as possible, but you have to be calculated on how you relaunch your operations. It would be great to get everyone back and working, but there will not be the demand immediately for full operations.
If we can help you with your relaunch budget or any other issues you are dealing with, please feel free to contact us.
---
About the Author
Jean Hagan, Principal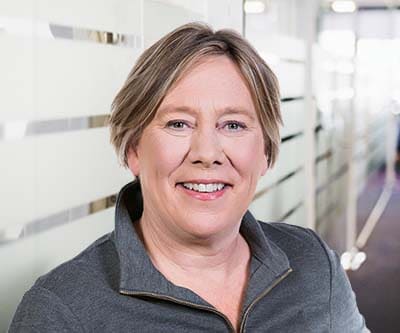 Restaurant, Hospitality
Jean has owned, operated, and consulted in the restaurant industry for more than 30 years. During that time, she worked with a well-known national chain; owned a food and beverage company that operated multiple restaurants, bars, and event spaces in the Squaw Valley area; and became the president, CEO, CFO, and shareholder of one of the highest-grossing restaurants in California. Today, Jean is Principal and leads the Restaurant Operations Consulting practice at KROST. » Full Bio