Many restaurants in the greater Los Angeles area and across the nation were impacted by the "Day without Immigrants" on February 16th. The way restaurants handled absent employees varied from no action to termination. The bigger impact is coming up on Monday, May 1st.
The History of May 1st – Labor Protest Day
May 1st has traditionally been a celebration of springtime, primarily in Europe but adapted in the 19th century in the United States. It is also a feast day in the Catholic Church for St. Joseph, the patron saint of workers.
The origins of May Day as a labor protest day belong here in the United States. On May 1, 1886, over 300,000 workers walked off their job sites in support of an 8-
hour work day and other issues which would lead to enhanced labor standards.
A Solidarity Strike is Coming
Immigrant rights activists have put out the call for a major solidarity strike in conjunction with labor unions and political groups for this upcoming May Day. Spokespersons for the effort want to get the conversation started around the need and value of an immigrant labor force.
There is no doubt that this could potentially be a mass strike across the country and highly organized in large metropolitan cities like Los Angeles where labor unions have well-trained organization support.
How to Be Prepared for the Strike
Restaurant operators are caught in a tough place. Individuals or corporate operators will need to manage and communicate their plan for that day to both employees and guests. Operators have the choice of closing for the day anticipating that their workforce may not show up or may be severely diminished or prepare for a day with potentially limited employee staff.
Communicating a closure on May 1st does not necessarily have to be a political statement in support of the protest but it may be a reality. A carefully carved out statement from management to guests and employees leading up to the event date should be prepared.
Whatever the decision may be, the plan should be thoroughly discussed and agreed upon by the entire management team. Everyone should be stating the same position to both guests and employees. It does no good to put management into a situation where they must execute the owner's decision and place themselves in an adversarial position with the employees they manage.
Unfortunately for many employees, they will be under severe peer pressure to participate in the protest, so they as well as ownership and management find themselves in a difficult situation. In addition, employees may have certain rights to miss work to participate in certain types of protest events. You should discuss any disciplinary actions you may decide to use with your labor attorney. Each scenario could be judged differently from a legal standpoint so it's important again, to have a united plan with management. In all cases, management should be trained not to threaten employees with disciplinary action.
For more information, please contact us.
---
About the Author
Jean Hagan, Principal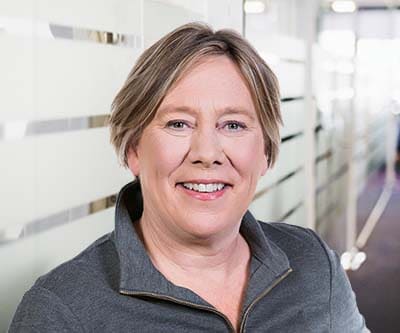 Restaurant, Hospitality
Jean has owned, operated, and consulted in the restaurant industry for more than 30 years. During that time, she worked with a well-known national chain; owned a food and beverage company that operated multiple restaurants, bars, and event spaces in the Squaw Valley area; and became the president, CEO, CFO, and shareholder of one of the highest-grossing restaurants in California. Today, Jean is Principal and leads the Restaurant Operations Consulting practice at KROST. » Full Bio