The National Restaurant Association asked the Small Business Administration to disperse $180 million in leftover Restaurant Revitalization Funds to applicants who did not receive funds in a letter sent on July 27, 2022. The Restaurant Revitalization Fund, otherwise known as RRF, is a critical program recovery program created in response to the COVID-19 pandemic. The program provided relief for over 100,000 restaurant owners, but left 177,000 other applicants waiting for a response.
The undistributed funds of roughly $180 million were discovered on July 14, 2022, from a report on the RRF released by the Government Accountability Office. According to the report, $24 million was set aside for litigation and $56 million came from returned awards.
This funding is critical in helping restaurants and other eligible businesses keep their doors open. By releasing these funds, the restaurants that were struggling will get the necessary funds to get back on their feet. The RRF grant may cover costs of business payroll, mortgage payments, rent, business debt service, business utility payments, business maintenance expenses, construction for outdoor seating, business supplies, food expenses, and business operating expenses.
In a final plea, Sean Kennedy urges the Small Business Administration to "take every step to disburse all remaining funds in a fair and timely manner."
Read the full letter to SBA Administrator Isabella Casillas Guzman here.
Update: The Small Business Administration announced it will distribute $180 million in leftover funds allocated for the Restaurant Revitalization Funds as awards. The Department of Justice will intervene to help disburse the money. As of now, it has not been confirmed when or how the funds will be released. It was also not clear if the restaurants that were approved for grants, but later had them rescinded as a result of litigation, would receive a portion of the $180 million.
Roughly, 3,000 restaurants saw their application approvals rescinded last year. According to the Independent Restaurant Coalition, the restaurants that did not receive financial assistance were worst off as opposed to those that did.
About KROST's Restaurant Practice
At KROST, we are more than just CPAs. We are restaurant consultants, business advisors, and advocates for your industry. We are committed to serving the foodservice industry by providing industry-specific services, valuable financial advice, and a comprehensive resource center for all your restaurant's needs. At KROST, we were in the forefront with our clients at the beginning to help them apply, and now we are here to help make sure you use the funds correctly and are complying with the SBA standards. To date, KROST has assisted more than 350 entities in obtaining and managing over $1 Billion in PPP loans, EIDL loans, and RRF grants. We also saved our clients over $200 million with PPP forgiveness. If you need guidance on the Restaurant Revitalization Fund, we are here to help.
For more information, read our previous article on the Restaurant Revitalization Fund (RRF) or please contact us for assistance.
Sources:
1 U.S. Government Accountability Office
2 Restaurant Dive "NRA ugrges SBA to release $180M in leftover RRF funds"
3 GAO "Restaurant Revitalization Fund Opportunities Exist to Improve Oversight"
4 Restaurant Dive "SBA to disburse $180M in remaining RRF funds"
---
About the Expert
Jean Hagan, Principal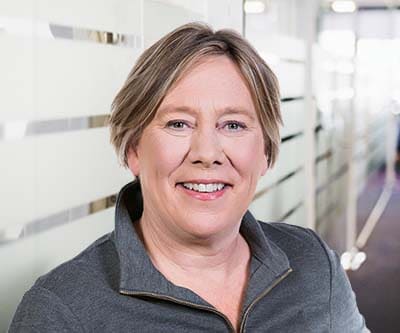 Restaurant, Hospitality
Jean has owned, operated, and consulted in the restaurant industry for more than 30 years. During that time, she worked with a well-known national chain; owned a food and beverage company that operated multiple restaurants, bars, and event spaces in the Squaw Valley area; and became the president, CEO, CFO, and shareholder of one of the highest-grossing restaurants in California. Today, Jean is Principal and leads the Restaurant Operations Consulting practice at KROST. » Full Bio