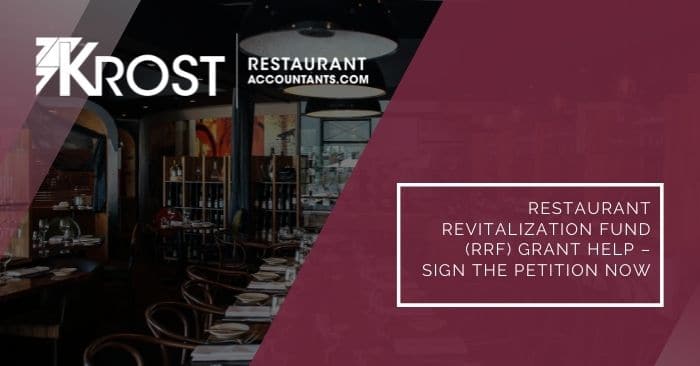 Congress passed a $28 billion recovery fund, estimated to be enough to fund roughly 100,000 grants for the restaurant industry. However, in just the first few days of launching it, the SBA received about 186,000 applications. In fact, the latest reporting indicates that the number has grown to 266,000 applications, requesting a total amount of dollars that is twice what is available in the fund. The SBA announced the first 16,000 applications had been funded with $2 billion. At this rate, the SBA will run out after the first two days of applications.
The California Restaurant Association has been pushing Congress and the White House for more funding. This week, their partners at the National Restaurant Association launched a petition for more of this much-needed relief, and they need your voice.
Please click on this link to add your name to the petition – https://p2a.co/B9Xqmxu
You can also text MORERELIEF to 52886 to add your name. Please help spread the word to the restaurant community!
If you've already received an RRF grant, the NRA's "Next Steps Guide" is now available. This will help guide you on the proper use of funds, which will help us advocate for funding. The document can help you:
Prepare a RRF budget;
Understand potential state or local tax liability, and;
Anticipate the "Use of Funds" validation process.
Please feel free to reach out to KROST Restaurant Accountants & Consultants for assistance.