KROST is hosting an emergency webinar, How to Apply for the Restaurant Revitalization Fund, on Friday, April 30, at 10 am.
Tuesday, April 27, 2021. The US Small Business Administration (SBA) announced today that applications for the Restaurant Revitalization Fund (RRF) would open, via their portal, at 9 am Pacific (12 pm Eastern) on Monday, May 3, 2021, at https://restaurants.sba.gov/. Applicants can register for an account on the portal beginning on Friday, April 30, 2021, at 6 am Pacific (9 am Eastern). This will allow them to log in and begin the application process on Monday.
For the first 21 days following the opening of the portal, the SBA will fund applications where the applicant meets the eligibility requirements for a small business owned by women, veterans, or socially and economically disadvantaged individuals. However, all applicants should apply as early as possible. Those applications that do not meet these eligibility requirements will be set aside for 21 days and then processed based on their application date and time (first come, first serve).
Registration for this webinar is closed
---
About the Speaker
Paren Knadjian, Practice Leader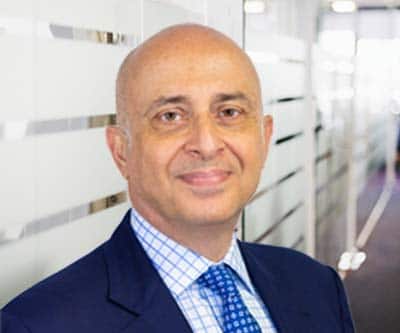 Mergers & Acquisitions, Technology, PPP Forgiveness
Paren is the practice leader of the M&A and Capital Markets group at KROST. He comes with over 20 years of experience in mergers and acquisitions as well as equity and debt financings. In that time, Paren successfully completed over 200 M&A and Capital Markets transactions worth over $1 billion, acting as both a buy-side and sell-side advisor. » Full Bio