State Senator Connie Leyva (D-Chino) has introduced a bill which seeks to require food, grocery and general retail employers to provide employees with at least a 21 day schedule. Restaurants are being included in the bill even though the author agrees that it is not directed at the restaurant industry. The bill is more directly focused at larger retail operators, restaurants are included in the bill because they share the same wage order. Our industry is once again pulled into legislation that does not work well for us.
This bill in its present form will most likely not pass the legislative process in this session, but as we have seen in the past (minimum wage, sick pay) it will continue to roll through the process until it is finally pushed through.
The details of this version require restaurant owners to post a schedule at least seven days prior to the scheduled start date and include 21 days of scheduling. So it is really a 28 day inflexible schedule. Employers are not permitted to change the schedule without paying penalties to the employee, depending on when the change is made. Penalty pay range from one hour (employee is notified 7 days prior) or up to four (4) hours (change is made 24 hours before scheduled shift). In addition, employees that are working an on-call shift and are not called in for the shift would be eligible for half of their scheduled hours in penalty pay.
The number of circumstances that the restaurant operator faces on a daily basis would make this almost impossible to implement without creating considerable additional costs. Large party reservations, weather, road closures and cancellations, the list goes on and on. Failure to comply with the bill is extremely punitive, starting at the $4000.00 level.
This is an extremely dangerous bill to be working its way through the legislator and it is critical that the restaurant operator and restaurant industry let their State Senators and State Assembly Members know that our industry must be removed from inclusion in this bill.
I urge you to contact your representative and voice your opposition to this legislation. Below are some local representatives you can call or email. If you would like more contact information please feel free to contact us or the California Restaurant Association.
---
About the Author
Jean Hagan, Principal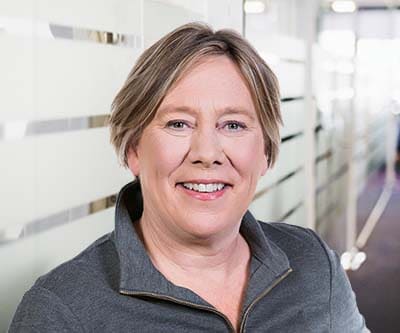 Restaurant, Hospitality
Jean has owned, operated, and consulted in the restaurant industry for more than 30 years. During that time, she worked with a well-known national chain; owned a food and beverage company that operated multiple restaurants, bars, and event spaces in the Squaw Valley area; and became the president, CEO, CFO, and shareholder of one of the highest-grossing restaurants in California. Today, Jean is Principal and leads the Restaurant Operations Consulting practice at KROST. » Full Bio