Restaurants Care is once again partnering up with SoCalGas, PG&E, SDG&E, and Wells Fargo to offer relief grants and services to restaurants in our local communities. These generous funders have made it possible to assist small businesses with their financial situation.
The Resilience Fund provides cash grants of $3,000 and one year of small business support services to independent restaurants. Grants will be awarded with the focus of investing in the kitchens and crews, who play a major role in holding a restaurant together and keeping it running. This grant will go towards upgraded kitchen equipment or retention bonuses — whichever need is greater.
All California-based restaurant owners with fewer than three units/concepts and under $3 million in annual revenue (combined for all units) are eligible to apply. In 2021, 318 grants were awarded to independent restaurant owners through the Resilience Fund.
Applications for The Restaurants Care Resilience Fund will open from April 15-30, 2022. For more information on grants, eligibility criteria, and tips to complete the application, please visit www.restaurantscare.org/resilience.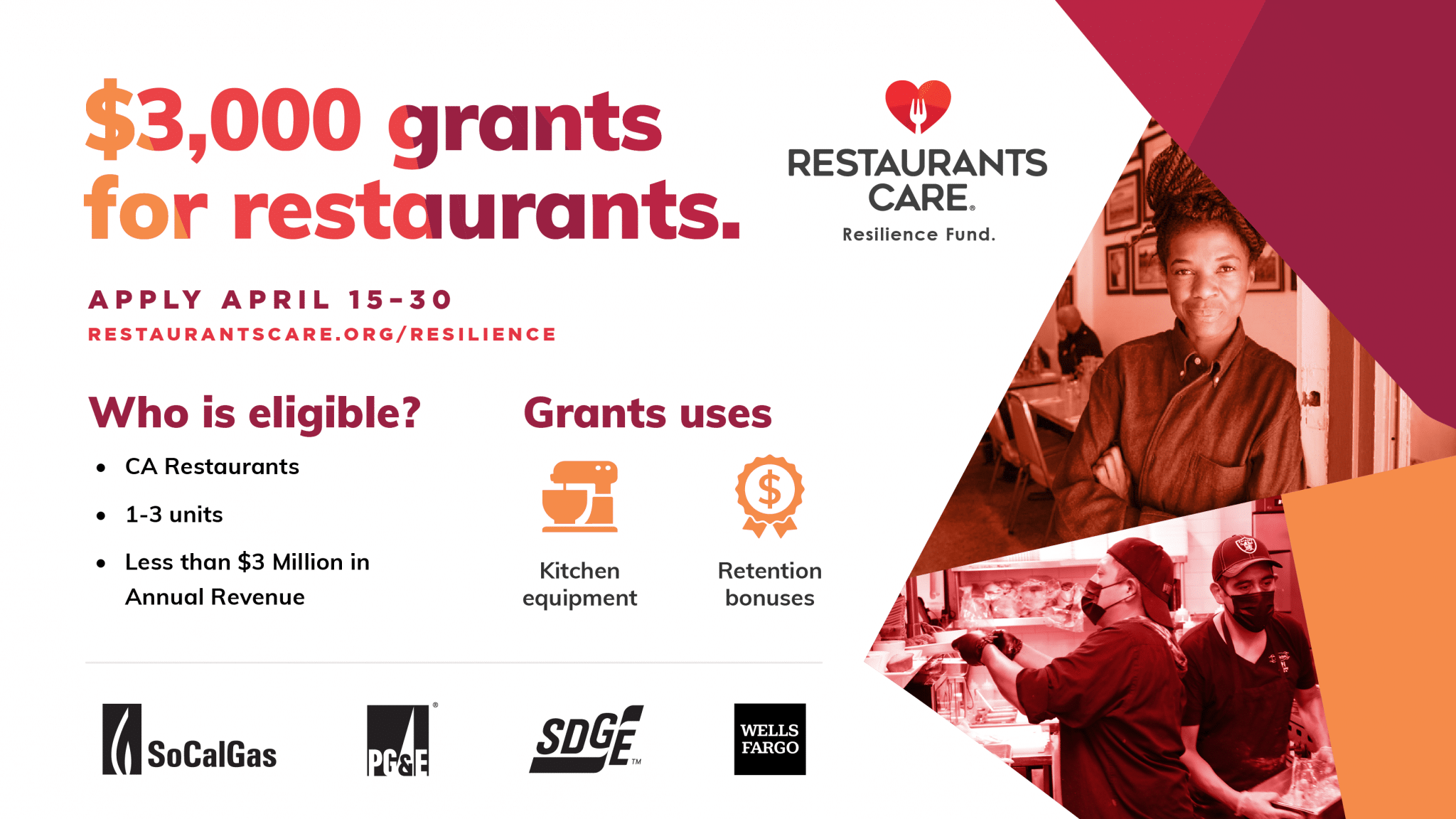 Restaurants Care, a non-profit program part of the California Restaurant Association Foundation (CRAF), provides financial support to restaurant employees facing unforeseen hardship. KROST has been involved with the CRAF, having been volunteers and donors to Restaurants Care since its inception in 2017. Our Principal, Jean Hagan, currently serves on the CRAF's Board of Directors.
For more information on the latest news, please reach out to KROST Restaurant Accountants & Consultants for assistance.
---
RESTAURANTS CARE: Restaurants Care is an established, non-profit program of the California Restaurant Foundation. They provide direct financial relief to restaurant workers facing unforeseen hardship. Since 1981, the California Restaurant Foundation has been cooking up stronger communities in California by investing in the people at the heart of the restaurant industry.
Source: https://restaurantscare.org/resilience