The days of fountain/tower sodas are diminishing in full-service and slowly affecting quick-service restaurants. The general population is drinking less and less soda at lunch and dinner, and with double-digit increases by major soda manufacturers over the past three years, non-alcoholic beverage programs are under increased scrutiny.
As restaurants have chosen to go high end, with coffee leading the trend in non-alcoholic beverage programs, N/A beverage costs are expanding from a traditional 8%-10% to 15%-18%. Much of the expense is contributed to employee consumption of the more expensive beverages, particularly coffee. The national standard for N/A beverage costs is at 18%-20% and it becomes a challenge for operators trying to stay in this highly profitable margin while factoring in price increases.
It's time to look differently at the N/A beverage segment by focusing on quality and realigning the cost structure to fit in the changing environment.
Many restaurateurs are experimenting with craft offerings with very promising results. Choosing craft-made, smaller batch, local sodas allows for staff to offer beverages at a higher level. As beverage consumption is falling, it allows an opportunity for operators to offer something unique.
To entice guests to purchase beverages, the product needs to be unique and the staff must be able to tell a story. The pendulum has swung far in the last few years as bottled water sales now exceed soda sales. Unlike soda, the general customer has no brand loyalty when it comes to water, which makes it even more important to highlight and specialize your beverage program.
There are many local and regional soda companies that can feed a larger distribution network, so finding fun and natural sodas to build a program around is easier than ever. Your storage situation should be considered before jumping in as most of this product comes in glass and needs to be refrigerated both in walk-in space and service areas. For those still using tower/fountain programs there are also many new products to look at, but keep in mind these types of companies often do not have the free equipment leases that restaurateurs are used to. There can be additional expenses to the operator for dispensing equipment.
Please let us know if we can assist you in reviewing your current beverage program and discuss new alternatives. Contact us for more information.
---
About the Author
Jean Hagan, Principal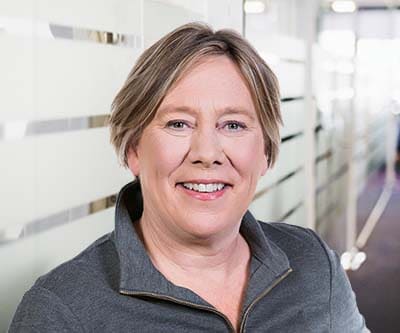 Restaurant, Hospitality
Jean has owned, operated, and consulted in the restaurant industry for more than 30 years. During that time, she worked with a well-known national chain; owned a food and beverage company that operated multiple restaurants, bars, and event spaces in the Squaw Valley area; and became the president, CEO, CFO, and shareholder of one of the highest-grossing restaurants in California. Today, Jean is Principal and leads the Restaurant Operations Consulting practice at KROST. » Full Bio