There is a presumption in the restaurant industry that having a Human Resources manager/department helps you avoid pesky lawsuits and class action activity. Anyone that has been in the industry for more than a minute knows that this is totally untrue. Even the best HR manager/department cannot stop wage and hour or harassment issues from arising because these issues are most often caused by bad unit management, not by good HR managers.
The problem starts with the lack of time spent doing a meaningful job description and culture statement on how your HR department is going to function. Sitting in an office sending out declarations of compliance and SOP's to unit management does not work unless your goal is to turn your operational management and employee group against your HR department.
Your Human Resources department should consist of highly trained and certified HR professionals, not servers or hosts who were promoted from within. Proper interaction with both management and employees is the very core of how HR is supposed to help your organization. Having a successful culture statement in regards to how these interactions should occur is paramount in making sure that your HR manager/department is part of your company and not an outsourced department that only shows up when there is an issue.
In California, the labor law and wage orders change constantly along with compliance issues, making implementing and maintaining new guidelines (SOP's) to operational management a constant struggle. If you have an HR manager that is not certified and participating in ongoing educational seminars, then you are bound to miss something that could end up costing a lot of money.
It is absolutely critical that your HR manager/department has a close working relationship with a labor attorney. Creating the right dynamic between what you can handle in house and having a professional resource to utilize, keeps you ahead of issues and allows for proper planning and implementation of change. Unfortunately, no one wants to spend money on this, but the ROI on having the proper resources is unmistakably worthwhile.
Without the resource of a labor attorney, the HR manager/department usually defaults to the owner for guidance – which often yields less than optimal results. It's impossible to know everything in this business, so you need to find the right labor attorney who understands how you want them to interact with your HR department and who will discuss fees or retainers that fit within your budget.
The other mistake restaurants make is confining their HR manager/department in their office. They should be out in a unit for at least one day a week working alongside employees and management; understanding what the different jobs require, looking for work comp issues and doing safety checks. It is amazing what your HR manager/department can find out about your restaurant culture by spending time with the operational crew. Just this one change in structure can help you identify trouble before it starts or escalates to an HR issue. It also naturally creates a more hospitable relationship between the operational management/employee group and the HR management. Hospitality should be at every level of your organizational culture and if it doesn't exist in your HR department then it probably doesn't exist in your restaurant.
---
About the Author
Jean Hagan, Principal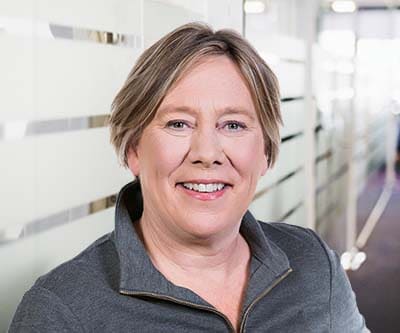 Restaurant, Hospitality
Jean has owned, operated, and consulted in the restaurant industry for more than 30 years. During that time, she worked with a well-known national chain; owned a food and beverage company that operated multiple restaurants, bars, and event spaces in the Squaw Valley area; and became the president, CEO, CFO, and shareholder of one of the highest-grossing restaurants in California. Today, Jean is Principal and leads the Restaurant Operations Consulting practice at KROST. » Full Bio