This is a restaurant and bar that specializes in unique beer choices paired with an upscale menu. Different than other pub operators, this group has a commitment to also providing a high-level food experience.
Location/Occupancy Costs
Great location on a corner of the main street in a mid-sized town environment. Excellent occupancy costs ranging at roughly 4%.
Sales:
Sales have increased over the last year at a rate of about 3.6%. Interest in the concept and great marketing through industry (beer) publications have identified the restaurant as an authority on small production draft company offerings. Beer tasting for new releases and participation in draft beer events across the southland have kept the product relevant in that market.
Cost of Sales
Food costs have lowered as a result of better controls in the kitchen- the amount of food prepped, portioning and orders were all areas that needed attention, and better systems implemented.
Bar costs have increased slightly due to increases in product costs but no increase to customers.
Comps are an issue as the operator needs to better define and track who and why comps are being used.
Payroll
Payroll has improved by more than 5.6 percentage points. The operator still has too much overtime- blind scheduling and elimination of split shifts and over time have led to improvement.
Expenses
A great improvement here by 4.1 percentage points. Review of credit cards, maintenance and repair issues, utility use, linen contract, and marketing coupon program discontinued. Most importantly the development of a budget for expense categories and adherence to that budget.
G&A expense still need some attention but are out of industry standards due to management fees.
Sample Comparison (month to month)

2010

2011

Total Gross Income

$161,904

$180,561

Total Food Cost

$28,986

38.05%

$27,410

31.8%

Total Payroll

$63,684

41.52%

$62,212

35.9%

Total Direct Expenses

$17,534

11.43%

$12,667

7.3%

Total G&A

$11,821

7.71%

$21,027

12.1%

Total Operating Profit

$4,717

3.07%

$24,304

14.0%
---
About the Author
Jean Hagan, Principal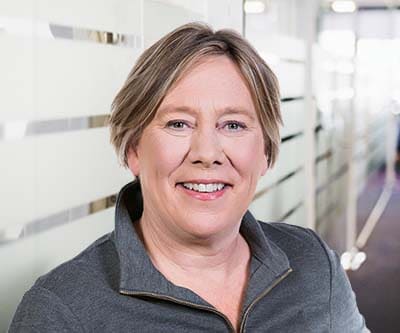 Restaurant, Hospitality
Jean has owned, operated, and consulted in the restaurant industry for more than 30 years. During that time, she worked with a well-known national chain; owned a food and beverage company that operated multiple restaurants, bars, and event spaces in the Squaw Valley area; and became the president, CEO, CFO, and shareholder of one of the highest-grossing restaurants in California. Today, Jean is Principal and leads the Restaurant Operations Consulting practice at KROST. » Full Bio