This case study focuses on the influence that "average check" has on overall sales in a restaurant. Many restaurant operators do not follow their average check closely enough to determine when they are losing valuable income from existing guests. In the planning stages of a restaurant, from menu design to lease or purchase values, average check is the single most important calculation an operator can focus on. Many operators do focus on the average check early on but its importance and influence diminish with other operational issues as time goes by.
The service personnel in a restaurant have the most influence on the average check. Proper training and evaluation of their performance are essential to determine that they are producing a reasonable average check.
In this case study, the operator started by reviewing and discussing what experience they wanted the guest to have when visiting the location. This is an overall evaluation of what and how they want the guest to feel when their experience is completed. Part of this process includes targeting certain drinks and food items that the service personnel should suggest; both concept and profit should be considered in these decisions. All of these choices should contribute through a proper sequence of service that targets the operator's average check figure. Next, the operator worked with a professional shopper service to monitor the service personnel on a predetermined schedule. Areas that contribute to the average check are weighted more valuable on the evaluation. Guidelines are set for performance which results in either reward or review of the service personnel.
The end result in this case study was that by increasing the average check by $6.35 per guest and using the previous year's guest count, the operator saw an increase of over $400K to total sales. It is important to note that the auxiliary benefits to this program are considerable. Better service standards, more return guests and a decrease in payroll costs. Payroll costs are affected by using the sequence of service as a guideline to scheduling proper staff levels.
| | | | |
| --- | --- | --- | --- |
| | 2011 – Quarter Two | 2012 – Quarter Two | Variance |
| Average Check | $18.65 | $25.00 | +$6.35 |
| Guest Count | 56,954 | 56,954 | 0 |
| Total Sales | $1,062,192 | $1,473,850 | +$411,658 |
###
---
Circular 230 Disclaimer:
This article represents a general overview of tax developments and should not be relied upon without an independent, professional analysis of how any of these provisions may apply to a specific situation. Any tax information contained in the body of this article was not intended or written to be used, and cannot be used, by the recipient for the purpose of avoiding penalties that may be imposed under the Internal Revenue Code or applicable state or local tax law provisions.
---
About the Author
Jean Hagan, Principal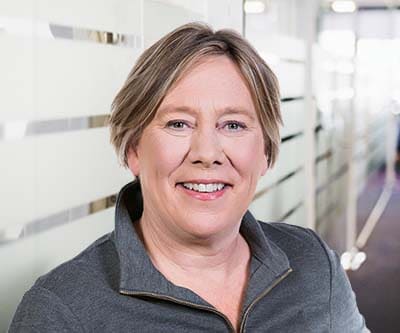 Restaurant, Hospitality
Jean has owned, operated, and consulted in the restaurant industry for more than 30 years. During that time, she worked with a well-known national chain; owned a food and beverage company that operated multiple restaurants, bars, and event spaces in the Squaw Valley area; and became the president, CEO, CFO, and shareholder of one of the highest-grossing restaurants in California. Today, Jean is Principal and leads the Restaurant Operations Consulting practice at KROST. » Full Bio