The newest addition to the Charlie's Trio family is Vino's at Trio. This concept is perfect for those wanting a place where the wine matters and the food is paired correctly (a passion for both Fata brothers, Michael and Chuck). It's rare and refreshing to see seasoned restaurateurs' turn their passions into reality.
The Fata family has been a part of the community of Alhambra and South Pasadena since the early seventies. Their business has always been closely tied to the community and community events.
Vino at Trio's can be many things to many guests. It's a place to gather after work; a place for a special occasion and hold intimate parties; or a place to taste and talk about wine. What Vino's is not, is a wine snob location. The Fata's have been able to let everyone enjoy the tasting of wine from the novice to the "expert".
The wine list includes "small production California wines" and interesting Italian specialties not often available in a wine shop. If you are lucky enough to find Michael in attendance, he is more than willing to talk for as long as you would like about all the wines and all the offerings available and do a little tasting too!
Part of the concept includes wine tastings with the winemakers and special menus to match. The small plate menu is an excellent way to enjoy cured meats, specialty cheeses, and excellent rustic pizza. Guests can also start out in Vino's and transition into Charlies Trio Café for a full Italian meal. Vino also acts like a wine shop where you can purchase your favorite wines to take home.
Check out their upcoming events and details at vinotrios.com
---
About the Author
Jean Hagan, Principal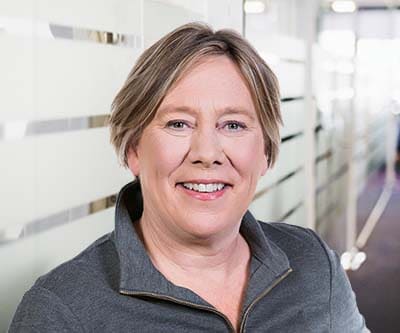 Restaurant, Hospitality
Jean has owned, operated, and consulted in the restaurant industry for more than 30 years. During that time, she worked with a well-known national chain; owned a food and beverage company that operated multiple restaurants, bars, and event spaces in the Squaw Valley area; and became the president, CEO, CFO, and shareholder of one of the highest-grossing restaurants in California. Today, Jean is Principal and leads the Restaurant Operations Consulting practice at KROST. » Full Bio