As we enter this New Year, the pricing of our core goods is fluctuating daily. According to the USDA, the grocery store consumer prices were 3.4% higher than for this period last year. Restaurant dining increased 2.9% over the same period. The restaurant industry is finally catching up with the increase we experienced over the last several years – but we are still not quite there. Most restaurateurs in fear of losing guests just held the line on pricing and took a higher cost at the cost of goods line on their profit and loss statements. It is clear that the industry will need to be more aggressive on pricing in 2015 as the prices on core goods are going to continue to go up.
Meat
Because the production process with meat is a 6 to 8 month long journey to market, the indicators show that these prices will continue to increase in 2015. The Texas/Oklahoma drought has been pushing prices up over 2014 that coupled with the reduction on herd sizes because of conditions. Many ranchers are holding on to their herd to increase weights and take advantage of favorable steer and heifer prices. With the cheap supply of feed, they can afford to hold back from the market. The price of feed has been increasing over the last couple of months of 2014, it is being pushed up by developing country demands (China and Brazil); weather events (droughts in California, Texas, and Oklahoma); and bio-fuel demands. Estimates call for an increase in beef prices from 4.5% to 5.5% in 2015. Estimates are for the price of ground lean beef to go from its current price of $3.59 a pound to as high as $5.00 a pound this year.
The Porcine Epidemic Diarrhea virus has also affected the number of hogs in the pork market. Estimates call for an increase in pork products of 4.5% to 5.5% in 2015.
Poultry
Estimates call for an increase between 2.5% to 3.5 percent in 2015. Egg price is expected to rise 7.0 to 8.0% in 2015 due to various issues. The great egg controversy will definitely affect egg prices. California's chicken cage size law went into effect January 1st. This also affects any distributors operating outside of California- but delivering product inside the state.
The poultry market is global and it's that demand that will drive the price from its current average of $3.21 per pound to $4.37 a pound in 2015.
Produce
The California drought will continue to drive prices on fruits, vegetable and dairy up in 2015. Increases are expected to be between 2.5% to 5.0% depending on weather events and the price of fuel.
Dairy
Worldwide dairy prices have fallen in 2014 leading to fewer exports and cheaper imports in the market. Lower feed prices should help bring prices back down from 2014 where there were increases of 3.0% to 4.0%. The dairy industry is at the mercy of costs associated with utilities and the cost of corn.
Author: Jean Hagan, Principal – Restaurant Operations Practice Leader
---
About the Author
Jean Hagan, Principal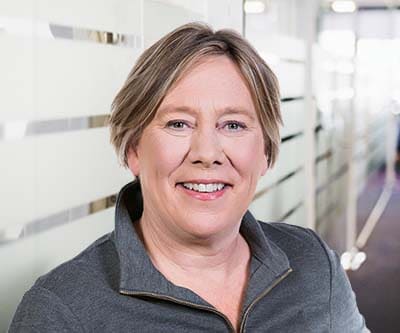 Restaurant, Hospitality
Jean has owned, operated, and consulted in the restaurant industry for more than 30 years. During that time, she worked with a well-known national chain; owned a food and beverage company that operated multiple restaurants, bars, and event spaces in the Squaw Valley area; and became the president, CEO, CFO, and shareholder of one of the highest-grossing restaurants in California. Today, Jean is Principal and leads the Restaurant Operations Consulting practice at KROST. » Full Bio