If you listen to most speakers they spend an inordinate amount of time preaching doom and gloom with some political undertones sprinkled throughout the presentations. I always find it necessary to look at the data as well – but that's just me? We have attended so many conferences recently – CRA Lobby Day, UCLA Restaurant Conference and the National Restaurant Show that I have a lot of different data points to share, so here are some samplings and resources you might want to follow up on.
First of all – things are pretty good. The economic activity in California has followed the forecasts from a couple of years ago, we are growing but at a slow pace. Restaurateurs, in general, are very optimistic folks – otherwise, how could they possibly go down that road to opening a restaurant in the first place! But I do think that there is the reason to continue to grow your restaurants and restaurant companies at a pace that coincides with the growth of the economy. The numbers are at about 2.5-3.0% of economic growth in the last year – this is a number that you want to use in your budgeting process for sales. One really interesting tidbit that has been discussed at all these conferences and most recently in the national news is the fact that, it is cheaper to go out to eat at a restaurant than it is to buy the ingredients and make the same meal at home. This has not happened since World War II times. We as an industry created this with our fear of raising prices from getting beat up during the recession. Commodity prices have continued to grow and the grocery stores have kept pace with those increases, but we have tried to hold the line, for fear of losing guests.
The hospitality sector in California had the highest gains in new jobs for the last reporting period – we are hiring again, adding over thirteen thousand jobs. Over the last year, the Leisure and Hospitality sector – 45,000 new jobs were created in the state from this time last year. There is every indication that this will continue to be driven by more people wanting to visit California. There is always a lot of talk about how expensive it is to do business in California as compared to states like Texas, Arkansas, etc. – one of the bright spots in doing business here is the fact that our visitor numbers continue to grow – this is where people want to be.
There are over 90,000 eating and drinking establishments in the state of California. Jobs created by those establishments represent over 10% of the employment in the state. We are responsible for creating $1.34 in sales in the state for every $1.00 spent in a restaurant. For every $1 million spent in restaurants the jobs generated are 27.2 million statewide.
California has always been a leader in the restaurant industry, creating many concepts and menu items that get pushed out across the nation and worldwide – think Cobb Salad, Mai-tais, and Sourdough Bread. It's still a very exciting industry to be involved with and a terrific driver of our economy.
There are serious challenges coming to our industry. Having good resources to help you navigate all the new laws and regulations will be paramount for success. Also, having good data to review so that you can measure your operation against levels others are performing at. As a small or large operator, it is difficult to have your opinion heard at the city, state or national level. The California Restaurant Association is really our only vehicle to make sure our legislators understand our industry. I would encourage you to consider joining CRA for this reason along with many other benefits of having a membership.
Data:
Beacon Economics • Christopher Thornberg, Founding Partner • Chris@BeaconEcon.com
CRA • membership@calrest.org
---
About the Author
Jean Hagan, Principal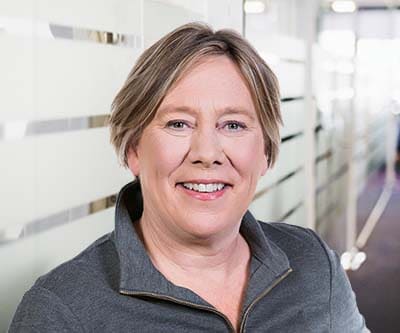 Restaurant, Hospitality
Jean has owned, operated, and consulted in the restaurant industry for more than 30 years. During that time, she worked with a well-known national chain; owned a food and beverage company that operated multiple restaurants, bars, and event spaces in the Squaw Valley area; and became the president, CEO, CFO, and shareholder of one of the highest-grossing restaurants in California. Today, Jean is Principal and leads the Restaurant Operations Consulting practice at KROST. » Full Bio