With so much technology becoming available for restaurant owners and operators it is difficult to choose which systems will serve your needs best. Outlining what information and what systems you currently use is the best way to start mapping an integrated system for your business. The end game is always the same; create information and systems that actually benefit the bottom line! Not just layering in systems based on what your management wants to play with or what they are used to from their previous employer. If you are creating information, always ask the question: Who is using it and what is it affecting?
Start with a Map
In the case of restaurants, the map equals the Chart of Accounts. It doesn't matter what system you are talking about, it starts with a standard chart of accounts. If you have a room full of 50 operators and asked the last time they reviewed their Chart of Accounts, you would be lucky to get two hands raised up; and yet, they use the information to run their companies every day based on this document. This could be the single most important document to maintain data throughout a restaurant operating and accounting system. Running a meaningful financial statement or balance sheet totally depends on this document being used equally across the business.
If your bookkeeper or accountant didn't start their relationship with you reviewing and deciding what your Chart of Accounts was going to be… you are in trouble right now. Your POS provider, payroll provider, scheduling system; all should have asked for your Chart of Accounts to upload into their system to ensure that the way those systems are being configured meet the same General Ledger codes in your chart.
There is a standard Chart of Accounts for restaurants that you can review and customize to your specific needs. Your CPA or bookkeeping service can make these available to you.
Calculating your Route
Everything starts with your POS system and they are not all equal. Even though we often think of these as giant cash registers and question why they cost so much… we need them. You want to start to shy away from the POS companies that require you to purchase their proprietary hardware to use; this is the most expensive part of any system to purchase and maintain. Many new POS suppliers allow different hardware to be used in the system and much of this can be purchased independently of the POS company. Also, an important trend is getting away from using hardwired servers (the big thing under the desk) and going to a more flexible cloud-based server.
Important pieces of the POS that have to be taken into consideration are what other systems it integrates with. From payroll, credit cards, gift cards, accounting packages, and above store intelligence systems; you want to start to see how this system could be pulled together. And how does it integrate? If you have to spend more money on third party software to make it all work together; that's the wrong system!
You should be able to load your Chart of Accounts to integrate your sales, cost of goods, over/shorts, employee data, scheduling, PIPO's and payroll with other systems.
Paying the Toll
Picking the correct payroll provider is again a crucial piece in integrating your system. There are hundreds of payroll services out there now. You need to pick one that is going to work with you to set up your payroll platform to match the way your employees are punching in and out on your POS. The integration of payroll is pretty simple from the POS to a payroll system or to an above store intelligence system. But it's all about the way it's set up to be equal between the POS and Payroll. Correct names, employee's numbers, export identification, departments, and rates; these all have to be the same in both systems.
Calculating overtime, credit card tips, break penalties and split shifts can all be set up either with the POS, Payroll or intelligence system to ensure accuracy and less data entry by your staff. Ultimately fewer mistakes in processing.
Your destination is Approaching
Pulling all your information together is the next step. Using an above store intelligence system that integrates with your accounting package is the next step in finally getting to Oz. There are many systems out there that provide data; again, choosing one that integrates with your POS, Payroll Provider and accounting package will cull the list down. The benefit of using a system like C-tuit is that it allows you to produce meaningful data for operations use and have a filter from which to push payroll and accounting data into the final destination.
Choosing a system that can grow with your needs is also very important. You want a system that creates the basic information but can also grow with your needs to pick up the cost of goods costing, inventory, scheduling, banquet events management, A/P; etc. A system like C-tuit allows you to set up groups within your company and have certain access assigned to those groups. This is a good way to segregate information for operational and accounting purposes.
Your accounting package isn't as simple as just opening up another QuickBooks file; for many companies, this system has too many limits. For multi-unit operations and accounting package that allows you to view all your restaurant's side by side and manage transactions between the companies is better suited to an accounting package like Intacct
Welcome to Oz.
The best way to get there is to have good traveling companions that can keep you on the path to integration. Outsourcing your bookkeeping needs will only work for so long. Eventually, you need to bring these functions in-house. Having a fully integrated system will allow you to grow without adding bookkeeping staff every time you open a new unit.
The technology is there to make your life simpler and your data better. Discuss how your CPA can assist you in planning to integrate. If they don't know what you are talking about, please call us!!
---
About the Author
Jean Hagan, Principal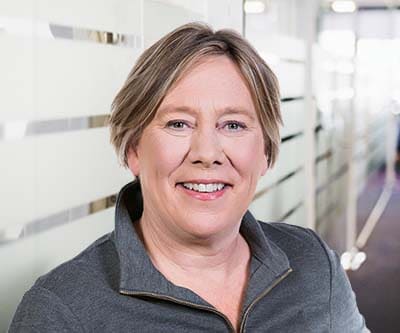 Restaurant, Hospitality
Jean has owned, operated, and consulted in the restaurant industry for more than 30 years. During that time, she worked with a well-known national chain; owned a food and beverage company that operated multiple restaurants, bars, and event spaces in the Squaw Valley area; and became the president, CEO, CFO, and shareholder of one of the highest-grossing restaurants in California. Today, Jean is Principal and leads the Restaurant Operations Consulting practice at KROST. » Full Bio