This proposed Assembly Bill (AB 1522) by Assembly Member Lorena Gonzalez (D-San Diego) will require employers to provide up to 24 hours of paid, protected sick leave per year for each employee. The accrued paid leave can be rolled over from year to year and currently, a doctor's note is not required to verify the sick leave.
AB 1522 was ratified by the Assembly on May 29th and now moves onto the California Senate.
AB 1522 mandates that all employers provide paid sick leave to an employee after seven days of work in a calendar year to care for the employee's own illness, or to provide care of a sick child, spouse, domestic partner or other relatives.
The genesis is the claim that employees are being forced to work while ill, endangering their customers, fellow employees and themselves. In the restaurant industry, this type of leave has always been handled internally by the industry standard of employees being allowed to switch shifts with other employees. Usually, this type of shift swap requires the management approval to ensure that the replacement employee can handle the tasks of the employee they are replacing. With this bill, by not approving the sick leave requested, it is assumed that the employer is retaliating against the employee. This, of course, opens the door for the attorneys to jump in. If you do not currently have a policy for employees regarding replacements during his or her illness or the illness of family members, you should certainly discuss with your HR advisors or attorney to have one crafted to avoid handling these requests differently among the employee group.
The major difference between our industry and others is that we have to replace the employee to continue to service our customers. In an office environment, an employee calling in sick leaves a cubical empty for the day – in our industry, it leaves a section closed and unable to service guests. The cubical costs money from the loss of production of that employee being diminished – in the case of restaurants, you will have the cost of the employee out sick and the cost of the replacement as well.
The accrual will have to be tracked either internally or through a payroll provider at a rate of one hour of sick leave for every 30 hours worked.
Be prepared for a lot of employees to be sick on weekends and holidays – and with no requirement to verify the illness with a doctor, there will be a lot of bottle flu season in the offing.
---
About the Author
Jean Hagan, Principal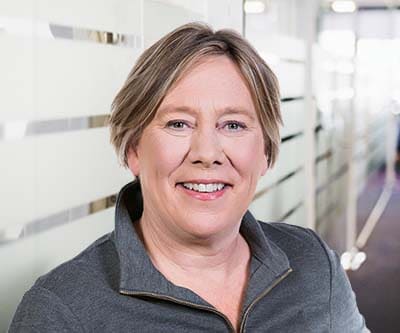 Restaurant, Hospitality
Jean has owned, operated, and consulted in the restaurant industry for more than 30 years. During that time, she worked with a well-known national chain; owned a food and beverage company that operated multiple restaurants, bars, and event spaces in the Squaw Valley area; and became the president, CEO, CFO, and shareholder of one of the highest-grossing restaurants in California. Today, Jean is Principal and leads the Restaurant Operations Consulting practice at KROST. » Full Bio