We were all waiting to see how Paid Sick Leave was going to work out — now we have data and unfortunately, it's exactly what we thought it would be. What a shocking coincidence that employees were out sick Christmas Eve, Christmas Day and the day after Christmas. We really hope they are feeling better now.
The Healthy Work Places/Healthy Families Act of 2014, known as the Paid Sick Leave Act allows an employee who works in California for 30 or more days in a year Paid Sick Leave that accrues at the rate of one hour per every 30 hours worked at their regular rate of pay. Promoted by organized labor (who of course are excluded from the law under collective bargaining) and by your friendly health department, the law requires you to pay the scheduled hours at a regular rate for the day the employee calls in sick. It also requires you to allow the accrued sick time pay to carry over to the following year up to 48 hours or six days cap. An employer can limit the use of paid sick days to 24 hours or 3 days per year. Hopefully, your manual has this included in your sick pay benefits description.
What paid sick pay has become is a de facto vacation plan for employees, many of whom don't understand the carry over so they will basically be calling in sick for three days during your busiest holiday period at the end of each year. This is exactly what everyone was afraid would happen — causing disruption in the restaurant for both employees and guests. As a kicker, if you retaliate in any way towards an employee taking critical holiday time off for sick pay you risk huge exposure with the Labor Commissioner.
Employees are to call in or request in writing that they will be using sick pay for a certain day and they are not required to find a replacement. So basically you are put in a position where you don't know who will be showing up for work during the busiest time of the year in the industry. Do you double schedule to cover yourself? That goes against everything we teach about managing margins on labor. Do you pay holiday pay to encourage employees not to call in sick during this period? Remember you would have to offer holiday pay to everyone including tipped employees.
The reality is that most of the sick pay is being created in the back of the house. There is no penalty for a non-tipped employee to call in sick as they will receive the same amount of pay as if they were at work. Tipped employees are not calling in sick because they will lose additional income by not working their shift. Again it is the inequity of tipped vs. non tipped employees that our industry struggles with.
You need to analyze the behavior that occurred during your holiday period and come up with a strategy moving forward that keeps you compliant with the law but staffed for your business. If you haven't already started to come up with a plan for how to balance the scales between FOH and BOH — this is another reason you need to do so. Non-tipping establishments have already figured this out, whether they are raising hourly rates, using service charge or distributing sales commission to all employees. This is the type of system you need in place to discourage employees from taking all three of their sick days during a holiday weekend. Another strategy is to offer non-tipped employees a holiday bonus if they work all their scheduled shifts throughout the designated holiday period. Three sick days at an average BOH blended rate of $12.00 would be $96.00 a day times three, a $288.00 dollar end of the year performance bonus. Yes, it's more money out of your pocket but if you are more interested in keeping your restaurant staffed during the holidays, maybe the Christmas party goes away and a bonus takes its place.
---
About the Author
Jean Hagan, Principal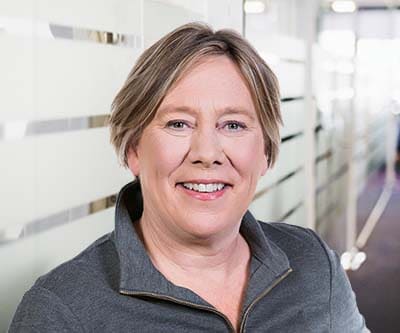 Restaurant, Hospitality
Jean has owned, operated, and consulted in the restaurant industry for more than 30 years. During that time, she worked with a well-known national chain; owned a food and beverage company that operated multiple restaurants, bars, and event spaces in the Squaw Valley area; and became the president, CEO, CFO, and shareholder of one of the highest-grossing restaurants in California. Today, Jean is Principal and leads the Restaurant Operations Consulting practice at KROST. » Full Bio