KROST was thrilled to participate in the event honoring our client, Philippe The Original as the recipient of the Elizabeth Burns Lifetime Achievement Award.
The event held on June 6th at Casa Del Mar in Santa Monica was well attended by industry leaders anxious to honor this iconic and important contributor to the LA restaurant scene and history. Since 1908, Philippe's has been serving their famous French Dip Sandwich to thousands of Angelinos daily. The origin of the French dip style is a little dubious but the basic story dates back to 1918 when Philippe Mathieu inadvertently dropped a French roll into the juices of a roasting pan. The customer was either a policeman or a fireman who agreed to take the sandwich anyway and returned the next day requesting the same exact sandwich. From then on, it became "the original" and is still served the same way today.
The Binder Family continues the traditions today in much the same way Philippe's has always served its guests and the Los Angeles Community. The Elizabeth Burns Lifetime Achievement Award is presented by the California Restaurant Association's Los Angeles Chapter. A portion of the proceeds goes to support the CRA Educational Foundation, the Santee Education Complex, and Westchester High School Pro Start program by bringing the industry and the classroom together.
Elizabeth Burns (b.12/24/1924-d.8/10/1999) founded the Bob Burns Restaurants with her husband Bob. In 1992, she became the first woman president of the California Restaurant Association. She was an active and outspoken leader on issues that affected the restaurant industry.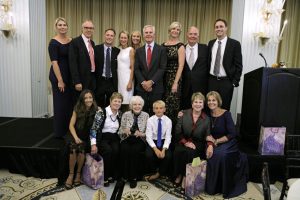 Image courtesy of calrest.org.
---
About the Author
Jean Hagan, Principal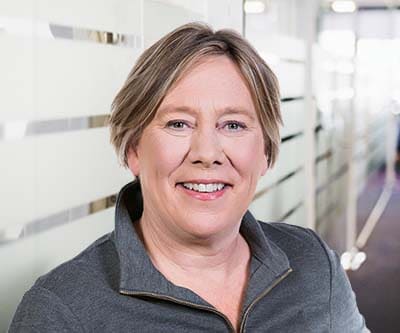 Restaurant, Hospitality
Jean has owned, operated, and consulted in the restaurant industry for more than 30 years. During that time, she worked with a well-known national chain; owned a food and beverage company that operated multiple restaurants, bars, and event spaces in the Squaw Valley area; and became the president, CEO, CFO, and shareholder of one of the highest-grossing restaurants in California. Today, Jean is Principal and leads the Restaurant Operations Consulting practice at KROST. » Full Bio